Netflix Says They Aren't Afraid of Hulu or Sling TV – Is That a Bad Sign?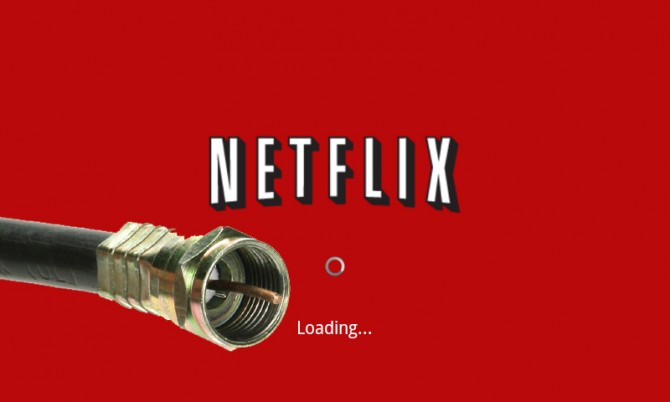 Heavy is the head that wears the crown, and Netflix has been the king of streaming for nearly a decade. In the world of technology, that is an eternity.
Netflix used to be a simple DVD delivery service, but seeing an opportunity to go digital, started offering a small streaming library right as broadband internet was starting to ramp up. Before we collectively blinked, Netflix was in over 50 million homes in the United States and countless others were still accessing the service through their friends' and family's logins.
Cable for years said they weren't afraid of Netflix, that a service like that wouldn't be a major threat to traditional television offerings. But over the past few years, there has been an ever-increasing number of people cancelling their cable subscriptions, as well as those who just simply never signed up for cable at all. What a win for Netflix!
But here we are in 2016, and Netflix is no longer the only game in town. Still the largest, sure, but there are plenty of options when it comes to streaming TV online. From Netflix, to Hulu, to Amazon Video, Sling TV, and proprietary networking streaming apps like CBS All Access, there's no doubt that the industry continues to fracture into these smaller, more segmented subscriptions.
During the Netflix earnings call this week, Reed Hastings, CEO of Netflix, expressed that he wasn't necessarily concerned with these competitors.
Perhaps that's a major mistake.
Netflix lives on data, and clearly they are seeing numbers that suggest people aren't necessarily replacing Netflix with other streaming services yet. But this sounds familiar, doesn't it? In the above example of cable companies not being worried about Netflix, they likely had plenty of data suggesting that streaming video wasn't really that big of a threat. Comcast still argues that cord cutting isn't more than media hype, yet they continue to develop their own streaming packages.
The Netflix library has been on a massive slide, and recent subscriber number growth has drastically shrunk. Netflix had one of its worst subscriber quarters on record, and their stock took a major hit because of it. International subscriber numbers, while the service claims these are fine, are likely a large part of this quarter's struggles.
Netflix thinks it can save itself by growing its own content library. While that's certainly one way to keep subscribers happy, other services like Hulu and Sling TV are bringing a lot more innovation into entertainment access with live streaming, next-day television and more. Amazon is now pushing to let subscribers download content and watch it offline, something Netflix has strangely taken a hard stance against.
As a consumer, it seems obvious that Netflix has lost a little bit of that magic as of late. While shows like 'Stranger Things' are fantastic, the spark seems gone when it comes to driving new subscribers with this content. It isn't a 'House of Cards' moment anymore when they release a new show. Perhaps big, flashy new features is what Netflix needs to focus on instead to keep driving subscribers up.