Netflix Renews Cooking Documentary 'Chef's Table' for Three More Delicious Seasons
|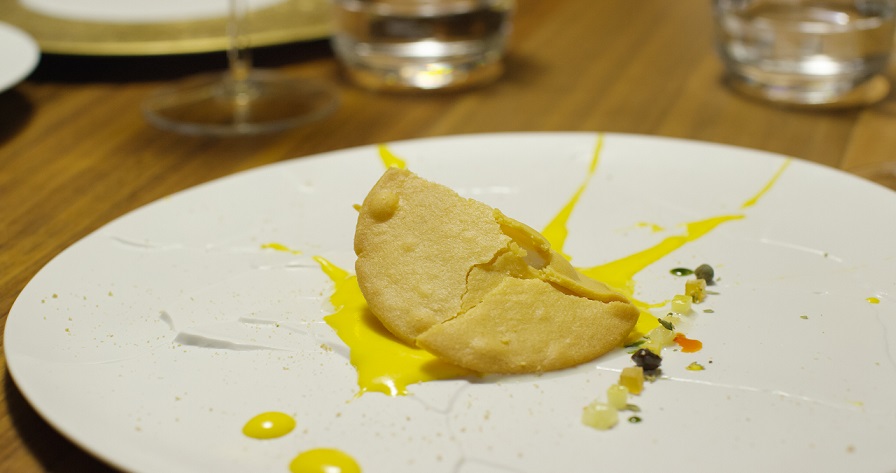 Already feel bad about your cooking abilities? Than look no further than Netflix's 'Chef's Table' to make you feel even worse, with the documentary series following professional chefs as they display their near-perfect craft.
For fans of 'Chef's Table,' great news, Netflix announced today that they have renewed the series for three more seasons, carrying the show into 2017.
"With a wide range of disciplines and culinary talent, there was no way we could pack all of the incredible chef stories into one season," adds creator David Gelb. "I'm particularly excited that we will have episodes dedicated to female chefs Ana Ros, Dominique Crenn, Jeong Kwan, Nancy Silverton, and Adeline Grattard — who will be one of four chefs we will highlight in our French season. I am beyond honored to be able to share a more personal look into each of these chefs' lives with gastronomy experts and global households alike!"
You can see the full list of 'Chef's Table' premiere dates as well as which chefs will be premiered in each season below as well:
Chef's Table, Season 2 – May 27
Alex Atala, Dom, (Brazil)
Ana Ros, Hiša Franko (Slovenia)
Dominique Crenn, Atelier Crenn (United States)
Enrique Olvera, Pujol (Mexico)
Gagan Anand, Gaggan (Thailand)
Grant Achatz, Alinea, Next, The Aviary (United States)
Chef's Table, Season 3 – French Installment, TBD 2016
Alain Passard, L'Arpege (France)
Michel Troisgros, Maison Troisgros (France)
Adeline Grattard, Yam'Tcha (France)
Alexandre Couillon, La Marine (France)
Chef's Table, Season 4 – TBD 2017
Ivan Orkin, Ivan Ramen (United States, Japan)
Jeong Kwan, Chunjinam Hermitage, Baekyangsa Temple (South Korea)
Nancy Silverton, Mozza (United States)
Tim Raue, Restaurant Tim Raue (Germany)
Virgilio Martinez, Central (Peru)
Vladimir Mukhin, White Rabbit (Russia)
Now back to making some macaroni and cheese straight out of the box… But at least we'll have something beautiful to watch while we're eating it.