Netflix Original 'Narcos' Renewed for a Second Season
|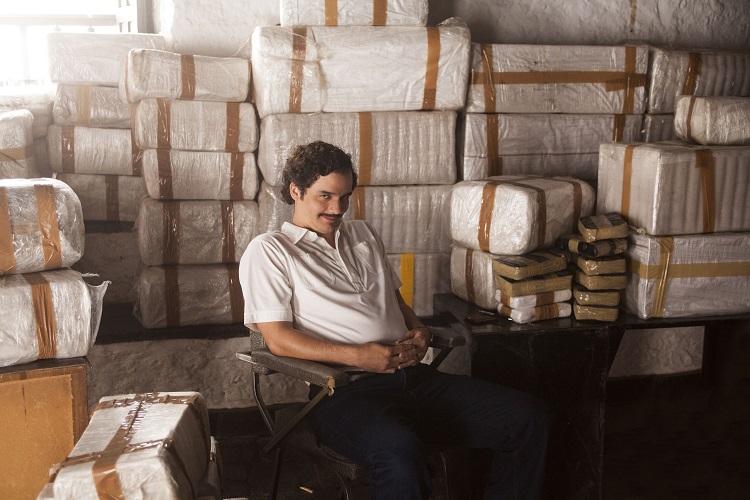 Well that didn't take long.
One of the most telling signs that a Netflix show is successful is how quickly it is renewed following the bulk release of a series. Considering Netflix original 'Narcos' was released last Friday and has already been renewed for a second season.
Netflix confirmed this morning what we all expected following the immediate positive critical reception of Narcos, that Narcos has been renewed:
Just say yes. Again. #Narcos will return for a second season, only on #Netflix. https://t.co/arkoIX9uj5

— Netflix UK & Ireland (@NetflixUK) September 3, 2015
For those less familiar with the series (why are you wasting so much time waiting to watch it?), Narcos follows the meteoric rise of drug kingpin Pablo Escobar and the famed Medellin cartel. The show focuses on his early years, his political aspirations, escape and… we'll leave it at that. The whole time the show follows from the perspective of the DEA agents attempting to capture him, showing the tactics and strategy used at the time.
Netflix has been betting big on streaming originals as of late, with 2015 slated to be their biggest year yet when it comes to premiering their own content. Netflix has a huge 2016 planned as well, with Ted Sarandos, VP of content at Netflix assuring us all of his huge plans to bring more and more original content to the service.