Netflix Original 'Flaked' Review – Dark Comedy, Interesting Concept, Little Payoff
|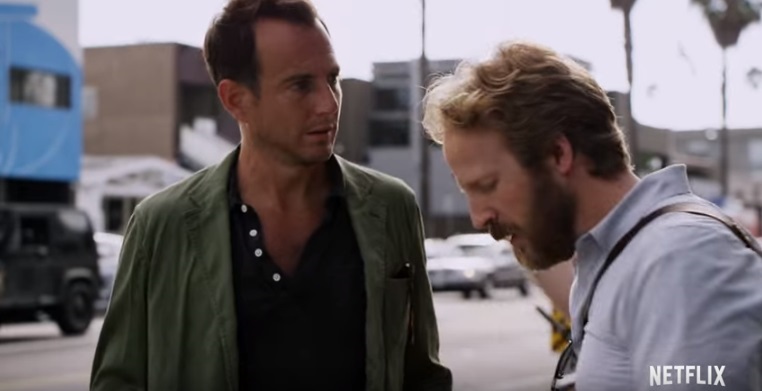 Our Rating: 4.2/10
Unfairly, I wanted Netflix's newest original 'Flaked' to be Will Arnett playing a reincarnation of his perfected cartoon version from 'BoJack Horseman.'
On the other end of the spectrum, hearing that Will Arnett would be reunited with Mitch Hurwitz from 'Arrested Development' working on a Netflix original certainly checked a lot of boxes, but after the first season, 'Flaked' never developed enough throughout the first season for me to feel any attachment to this character-driven series.
For those less familiar with 'Flaked,' the series follows a recovering alcoholic self-help guru with plenty of his own problems.
At first, it's a little difficult to take Will Arnett's  role as 'Chip' seriously as we just see no reason to like the guy. The first half of the premiere season of 'Flaked' is just following a seemingly random Californian jackass around on camera throughout his day as he has casual conversation and sex with the various people in his life.
Chip isn't likable, and his friends don't have too many redeeming qualities either.
The series sets itself up for some interesting dramatic twists in the second half of the season, but then again we were left disappointed with the seeming randomness and somewhat obvious nature of these plot devices.
The setting of the show is pretty fun, with Chip routinely commuting by bike through the Venice streets. The small independent shops make for great melodramatic conversation and random run-ins.
It's hard to write a review of 'Flaked' without ruining the second half of the show's twists, so we're going to keep the details relatively minimal here, but the first season left plenty of room for improvement. In fact, on paper, the series seems fantastic, but things just never materialize into the concept's potential.
Is 'Flaked' going to get a second season? Netflix rarely doesn't bring back a second season of their shows, so we're sort of expecting one by default here, but only a bit of time will tell.
You can stream the entire first season on Netflix now, as 'Flaked' premiered March 11th, bringing the eight episodes to all subscribers.
Watch the trailer for 'Flaked' below: