Netflix Original Bloodline Gets a Second Season Premiere Date Set
|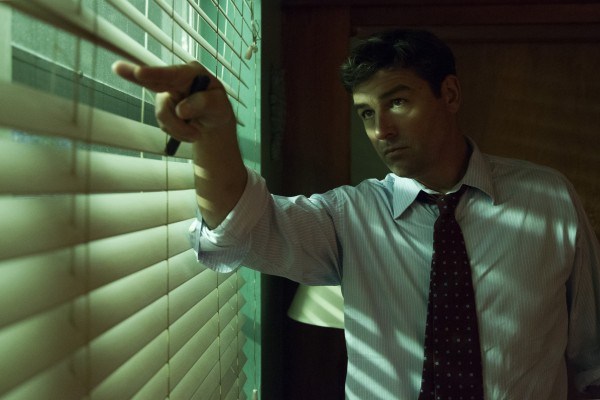 Netflix has had plenty of 'smash hit' successes when it comes to Netflix originals. From 'Daredevil' to 'House of Cards,' 'Making a Murderer' and more have all gotten the streaming service plenty of attention for their high quality exclusive TV shows.
But we still feel that 'Bloodline' remains one of the most underrated from the Netflix library, a story of a family with a dark past reuniting only to see things collapse once again. Even thinking about the Danny character is enough to remind us just how great the series was.
Fans of 'Bloodline' have been wondering for a while now as to when they'll get a second season, and we now finally have an answer. Netflix will premiere the second season of 'Bloodline' May 27th, 2016. 
We now have a brief synopsis of the second season as well [SOME SPOILERS BELOW FOR THOSE THAT HAVEN'T SEEN SEASON ONE]
Season 2 begins with the Rayburn family struggling to conceal their unthinkable crime. Mysterious strangers from Danny's past arrive with a dangerous agenda. Law enforcement is closing in on the truth behind Danny's murder. And the tight-knit family's once harmonious relationship is poisoned by paranoia and mistrust as it slowly begins to unravel. Lies mount. Alliances are betrayed. Relationship are destroyed. With their backs against the wall, good people may have to do some very bad things…
From what it sounds like, we'll be getting more Danny in season two, a standout star from the show's premiere season. Just like the first season, which often relied on flashbacks to progress the story's complicated characters, it seems the second season will likely head that same direction.
For those that haven't watched 'Bloodline' yet, the first season is streaming in its entirety for subscribers, and we highly recommend you give it a viewing. It's a slow burn that pays off in a huge way.