Netflix, Obama in Talks to Create Original Series for The Streaming Service
|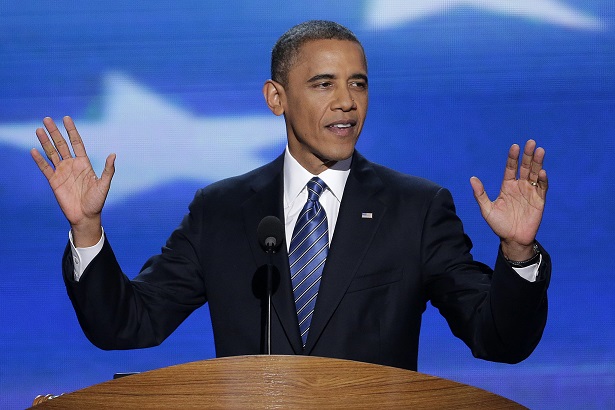 I'm going to steal this joke with an unknown origin because it's so brilliant, here goes:
"Our current president is a former reality star, our current reality star is a former president." 
The New York Times reported this morning that Netflix is in talks to create an original show with the Obamas, in a series that will focus on optimistic stories. It is reported that President Obama is not interested in offering commentary on the current administration, and will aim its content at human interest stories. 
"President and Mrs. Obama have always believed in the power of storytelling to inspire," Eric Schultz, a former senior advisor to the president. "Throughout their lives, they have lifted up stories of people whose efforts to make a difference are quietly changing the world for the better. As they consider their future personal plans, they continue to explore new ways to help others tell and share their stories."
The show is set to give the Obamas a new platform to spread their message, and while no content is specifically set or slated, it seems likely they will focus on a variety of positive themes.
This will be one of the most public appearances for both the Obamas, who do have book deals coming, but for the most part have kept a lower profile following their departure from The White House. 
The acquisition of a show featuring such high-profile names is another big win for Netflix, as they continue to focus on new original content. This last year has seen the release of several talk shows, as they look to branch into less binge-worthy content and put more focus on weekly/monthly releases.