Netflix featuring a 'Derek' final episode grand finale
|
Netflix brought the British comedy/drama 'Derek' to the masses this past year when it purchased the exclusive US streaming rights. The Ricky Gervais created/written/directed show won the hearts and minds of viewers in its two season run. 'Derek' was also nominated for Emmy and Golden Globe awards during its solid if not perhaps a bit understated run.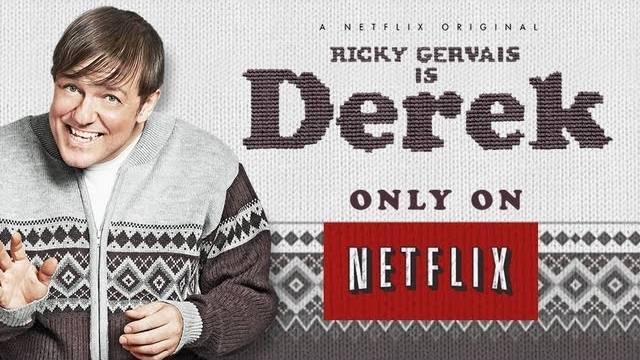 The show will get its official finale of sorts, originally having aired on Channel 4, brought to Netflix so American audiences can enjoy the grand finale as well. The hour long special should bring the closure fans of the show might not have found from season two's ending.
The show's trailer released today, you can check it out here:
Derek follows a caretaker in an elderly home with an affinity for reality television and talking about his favorite animals. His demeanor brings a charm to one of Gervais' deepest characters exposing his range in a role he created as well. As to whether or not Derek had any mental illness was left ambiguous by Gervais, perhaps intentionally to avoid any direct controversy.