Kudos to Hulu for Releasing Animated Short 'The Bravest Knight Who Ever Lived' Supporting LGBT
|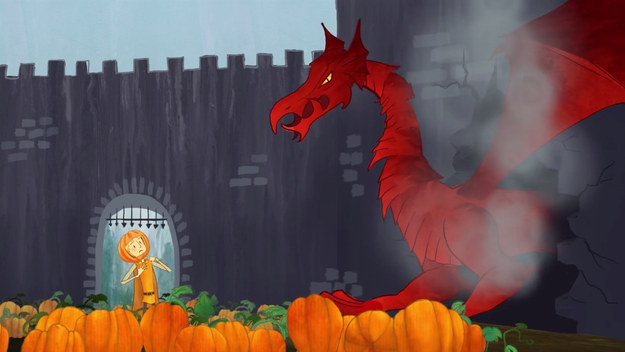 Based on a children's book of the same name by Daniel Errico and Mo Qovaizi, Hulu just released the animated short 'The Bravest Knight Who Ever Lived.' The story follows a young farmer who must embark on a brave adventure to save the royal prince and princess from a fire breathing dragon.
Pretty standard children's adventure story right? Well, yes in a way, but at the very end 'The Bravest Knight Who Ever Lived' makes the decision to follow his heart in telling the prince of his true feelings.
In an interview with BuzzFeed, author Daniel Errico was excited about Hulu's enthusiasm for wanting to animate the series:
"I wrote this story to give children a fairytale ending that exists in the world around them, but is not shown to them," he wrote. "I'd like for children to have every advantage possible towards accepting themselves and others as they grow. Introducing multi-dimensional gay protagonists to tales in a positive way doesn't change the basic themes of courage and love, but may hopefully one day encourage understanding."
Animated by Ida M. Schouw Andreasen for Hulu, the release of 'The Bravest Knight Who Ever Lived' places a positive LGBT story right among hundreds of other movies and TV shows, helping to normalize homosexuality in children's narratives.
We're impressed by Hulu's featuring this tale, and while one day we certainly hope to not be surprised by such an announcement, these types of decisions certainly help make such a future seem not so far off.