Jerry Seinfeld's Crackle Original 'Comedians in Cars Getting Coffee' to Host President Obama
|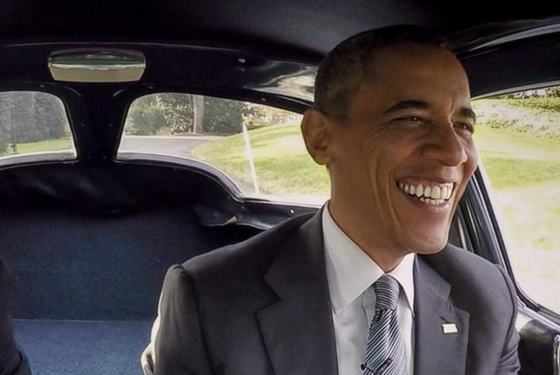 Jerry Seinfeld, even to this day, remains one of the biggest names in comedy, in no small part to a massively successful run both in stand up and with the show 'Seinfeld.'
He now hosts an original comedy series on Crackle titled 'Comedians in Cars Getting Coffee' where Seinfeld and a selected comedian will take a drive and have a personal conversation about any number of things.
Perhaps no bigger guest yet, the series has just announced that President Obama will soon be on the show.
For those less familiar with the series, Jerry Seinfeld hosts a wide spectrum of guests, mostly from comedy, as they drive to, you guessed it, get coffee. So how did President Obama end up as a guest on the series? Well it seems the president has perhaps taken a liking to the comedy show circuit, recently on 'Between Two Ferns' as well as Marc Maron's podcast.
The Obama episode of 'Cars' will premiere December 30th, 2015, at which point it will be available to stream on crackle.com
You can currently watch dozens of previous episodes of the successful web series online as well with names such as Stephen Colbert, Trevor Noah, Jim Carrey and more.