Hulu Renews Deadbeat for a Third Season
|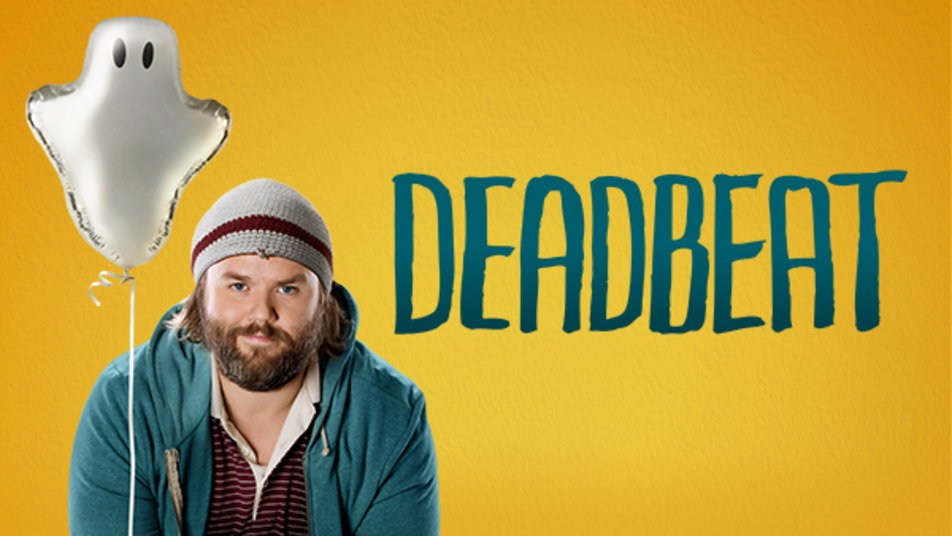 Great news Deadbeat fans, Hulu announced this morning that season three of Hulu original Deadbeat has been ordered for a 13 episode run.
SANTA MONICA, CA – May 26, 2015 – Hulu announced today that the Hulu Original series Deadbeat has been renewed for a third season with a 13-episode order. Produced by Lionsgate Television, the series is co-created by Cody Heller and Brett Konner (Wilfred, The Inbetweeners) and executive produced by showrunner Dan Lagana. Dede Gardner, Jeremy Kleiner and Sarah Esberg from Brad Pitt's Plan B Entertainment are producers on the show.

The half-hour comedyseries stars Tyler Labine (Tucker & Dale vs. Evil,Reaper) as Kevin Pacalioglu, a hapless but gifted mediumwho will go to any lengths to help New York's ghosts settle their unfinished business. Brandon T. Jackson (Tropic Thunder) plays his savvy best friend, Roofie. Cat Deeley (So You Think You Can Dance) stars as Camomile White, a glamorous celebrity medium who is Pacalioglu's rival and nemesis, and Lucy DeVito as Sue, Camomile's once put upon assistant.

"Deadbeat is a uniquely imaginative and charming series," said Craig Erwich, Senior Vice President and Head of Content, Hulu. "We are very happy to bring it back for another hilarious season and look forward to sharing new ghostly stories."

A premiere date for season threewill be announced at a later time.
Deadbeat has been one of Hulu's most successful home-baked (har har) original series, and for those of you not yet watching, now would definitely be a great time to get caught up with the first two seasons, streaming instantly on Hulu.