Hulu Announces Fall Premiere Dates for Original Shows
|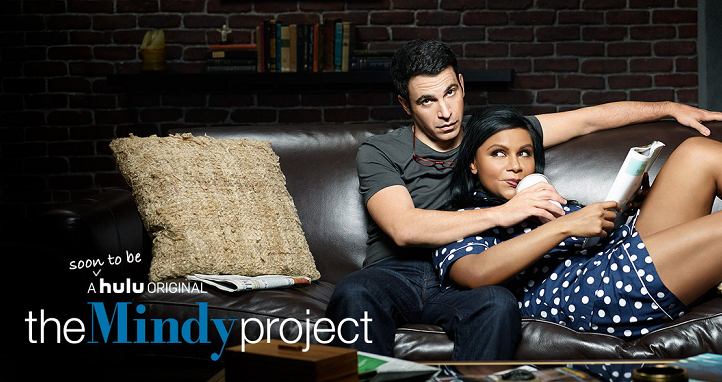 Hulu has been attacking on the original series front fast and furious the past year in search of their unicorn. While certainly the service has seen some success from it's list of original shows, they haven't yet hit a home run with something that can quite compete with the likes of Netflix's House of Cards. 
But if we were a gambling group here at Exstreamist, we'd be willing to put money on a Hulu original hitting the big time within the next twelve months. With shows like 'The Way' and '11/22/63′ perking our ears up, alongside the freshly released 'Difficult People' which we're certainly enjoying, it's only a matter of time before Hulu lands a whale that gains the attention of major media and awards shows alike.
For the short term, with Hulu purchasing the rights to streaming darling 'The Mindy Project' and one of Hulu's earliest forays into original programming 'The Awesomes,' the below list should provide subscribers some short term gratification. 
Hulu just announced several premiere dates for Hulu originals, broken down below. One interesting thing of note is that most of these seasons won't immediately be available on their release date, but instead will release one episode at a time. While there is something to be said about being able to binge watch an entire season of a show you just can't get enough of, we're certainly watching this Hulu experiment closely with a weekly release schedule most commonly associated with traditional television.
The Awesomes
Premiere date: 
Season three streaming weekly beginning 
Tuesday, September 8
Cast:
 Seth Meyers,Taran Killam, Paula Pell, Ike Barinholtz, Rashida Jones, Bill Hader, Kenan Thompson, Bobby Lee, Emily Spivey and Josh Meyers
Crew:
 Executive Produced by Seth Meyers and Mike Shoemaker
Synopsis:
The Awesomes 
is the story of the greatest superhero team in history, and what happens after all the most powerful members leave. In season three, the new Awesomes and team leader Prock (Seth Meyers) have finally been accepted by America. Their only problem: the team's founder and Prock's Dad, Mr. Awesome, has returned from space and he's been infected with Dr. Malocchio's evil serum and has a plan to destroy his own son's team
.
​
The Mindy Project
Premiere date: Streaming weekly beginning Wednesday, September 15
Cast: Mindy Kaling, Chris Messina, Ed Weeks, Ike Barinholtz, Beth Grant and Xosha Roquemore
Crew: Executive Produced by Mindy Kaling, Howard Klein, Matt Warburton, and Charlie Grandy 
Synopsis: A young Ob/Gyn doctor balances her personal and professional life, surrounded by quirky co-workers in a small office.
Casual
Premiere date: Streaming weekly beginning Wednesday, October 7
Cast: Tommy Dewey, Michaela Watkins and Tara Lynne Barr
Crew: Created by Zander Lehmann, directed by Jason Reitman, executive produced by Jason Reitman, Zander Lehmann, Helen Estabrook and Liz Tigelaar
Synopsis: A comedy series about a bachelor brother and his newly divorced sister living under one roof again. Together, they coach each other through the crazy world of dating while raising her teenage daughter.
RocketJump: The Show
Premiere date: Streaming weekly beginning Wednesday, October 21
Cast: Freddie Wong, Jimmy Wong, Ashly Burch, Clint Jones, Chase Williamson, Ellary Porterfield, Josh Blaylock, Anthony Alabi and Noah Segan
Crew: Created, produced, written by Freddie Wong with Showrunner Ben M. Waller, Producer Ashim Ahuja, Head Writer Anthony Burch and Director Matt Arnold
Synopsis:  Each half-hour episode of the comedy series will chronicle the filmmaking behind RocketJump's newest short. The eight full episodes will be released exclusively on Hulu on a weekly basis and the newly created shorts will premiere exclusively on Hulu.