HBO Docs review: Montage of Heck
|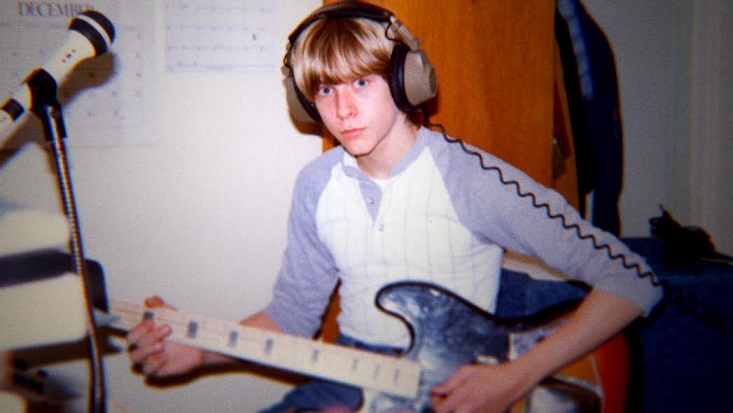 Watch 'Montage of Heck' on HBO – Monday, May 4th 9:00-11:15 p.m. ET/PT, or following the premiere on HBO Go / Now.
Taking on the challenge of portraying the most iconic figure of 1990s counterculture is no easy task. What more could possibly be said about Cobain at this point, right? Regardless, hundreds of Cobain's notebooks, videos, and musical recordings had largely been unseen by the public, and his family up until this point had been extremely reluctant to speak publicly.
Courtney Love herself asked Brett Morgen (The Kid Stays in the Picture, Crossfire Hurricane) to take on the project, and the end result is a perfect balance of the good and evil that Cobain struggled with in his own life. 'Montage of Heck' displays Cobain as a loving father and husband, but also appropriately addresses his time as a drug abuser and troubled teen. Allegedly, Cobain's daughter, Frances Bean, asked Morgen to avoid "Saint Kurt" in his portrayal, which I would argue was successful. But even so, it's impossible to watch a documentary like Heck and still not come away with an even higher level admiration for Kurt Cobain as an artist. Maybe we shouldn't idolize Cobain as much as we do, but we can still pay our respects.
Just for one second, let me clear the air of any biases. I'm from Seattle, where a copy of Nevermind is practically handed to you on the day you're born as you leave the hospital. I also have an obsession with Nirvana, and can't count how many endless nights my friends and I have debated the impact of Cobain's band on the past 20 years of music, art and culture. But these things should only heighten my critical senses when viewing a documentary like Montage of Heck, allowing me to review such a film with an intense and deliberate scrutiny.
Morgen addressed the crowd at a Seattle screening, stating both before and after the film that he wasn't quite sure what to expect before he began production. Was this going to be an artsy project similar to Pink Floyd's 'The Wall' or was it going to be purely biographical in nature? It ended up being a mix of both. On one side, beautiful animation was used to depict certain parts of Cobain's life, puzzled together with home video and archived media footage to, as Morgen would say, "fill in the cracks." I would certainly argue that this is quite accurately the type of documentary that Cobain would make about himself; Morgen absolutely nailed that.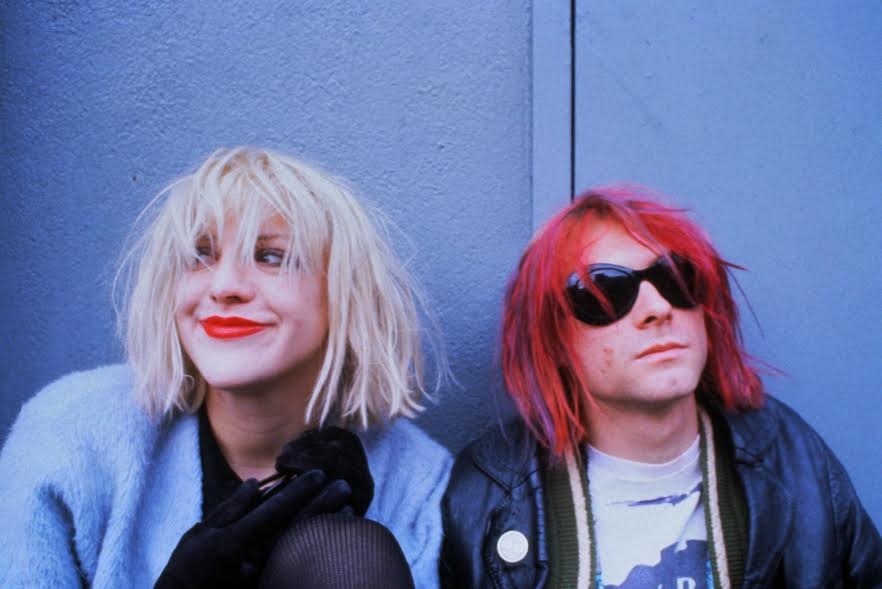 I would also state with some conviction that Montage of Heck is the most important piece of historical film about Kurt Cobain ever produced. The rare and exclusive access that Heck brought to its viewers is unparalleled and likely will never be matched. Morgen's ability to craft a narrative from, quite literally, a storage unit full of boxes of Cobain's work was perfect. Never before have so many little details about the person Kurt was growing up and through his early days in Nirvana truly been available on film. For someone such as myself who felt he couldn't possibly learn anymore about Cobain's life, Morgen proved me wrong.
Now before I gush any further, I do want to be clear about one thing. Montage of Heck is not an easy film to watch. There are many, many disturbing images and clips of Cobain's artwork, which could be rather grotesque at times. There is also a lot of home video footage that might come across as obscene to some. But to be truthful, this hits on an important part of who Cobain was: Someone who wasn't afraid to make others uncomfortable, if perhaps only for his own sick pleasure. But the fact is these controversial pieces do make it very clear as to what was going through his mind at specific periods in his life. He was riddled with physical pain and manic depression, resulting in various forms of illicit self-medication, so to think that a documentary about his life would be rosy and warm at all times is completely foolish.
During a Q&A session following the screening, several members of the crowd voiced their concern over the nature of the film being one-sided. While the session wasn't initially supposed to take questions from the audience, Brett Morgen quickly jumped into the debate, a move I greatly respect. Showing a movie about Cobain's life in Seattle, with members in the audience who knew Kurt and Courtney personally is going to be challenging but Morgen wasn't afraid to address the concerns raised, and handled the questions with class.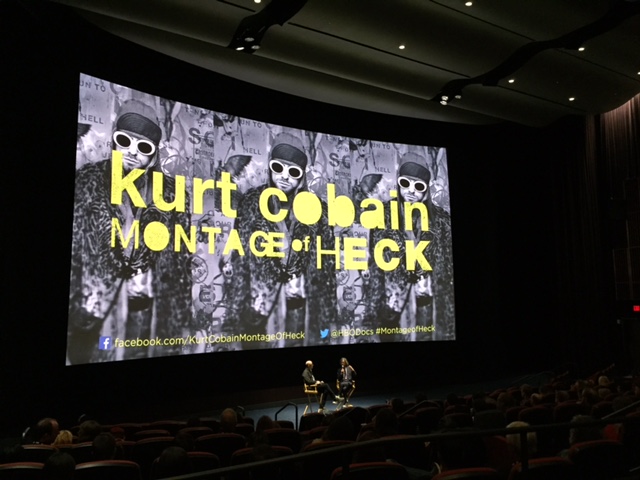 Morgen certainly could have played it a lot safer with Montage of Heck, but chose to take many risks and they all paid off for the viewers. I wouldn't say this documentary has mass appeal, but it's going to be very successful with the right audiences. Its historical importance will certainly not be denied as generations to come want to know more about the true nature of Kurt Cobain.
Watch 'Montage of Heck' on HBO – Monday, May 4th 9:00-11:15 p.m. ET/PT
Watch the Montage of Heck trailer below: