CBS Live Stream of Super Bowl Sets Records
|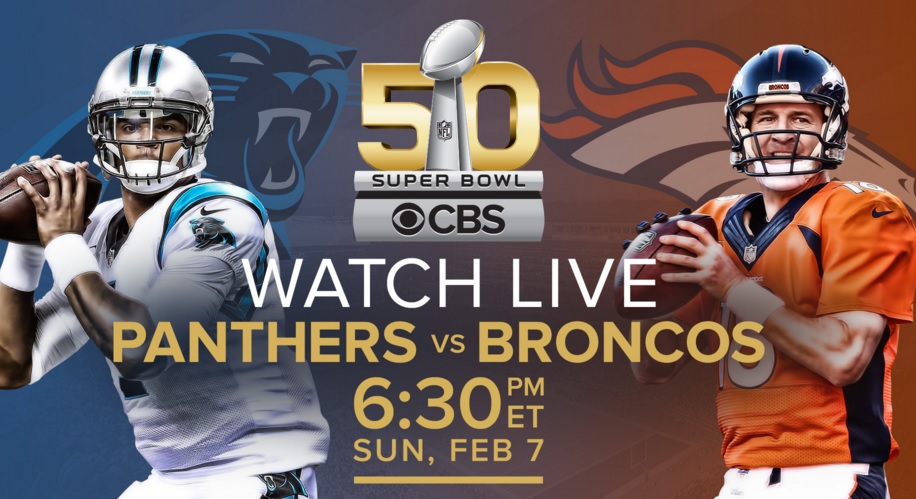 Update: From their press release, CBS has announced that the live stream drew nearly four million viewers streaming the Super Bowl. This includes all cross-device streaming such as laptops, mobile devices, and smart TV hardware.
—
While CBS broadcast Super Bowl 50 to over 100 million people this year, they also managed to grab a massive audience digitally.
Recode is reporting that CBS is stating their streaming audience for the big game was 'record breaking.' They made the decision at the beginning of the NFL season to make it free for anyone to stream the Super Bowl online this year, no longer requiring any special account or cable login to do so.
While exact numbers weren't released, we do fully expect them to at least get a bit more specific this week when debriefing on this experiment. CBS has actually been a fervent participant in streaming of live sports, with the NCAA Tournament and The Masters all being available to stream online as well on their network.
Early reports from people who streamed the game as opposed to viewing through traditional broadcasts reported very few problems, which is quite the feat, even for a massive network like CBS. HD video of the Super Bowl, which requires Pied Piper-esque levels of streaming quality, is going to give any IT department plenty of nightmares the day before the event, but a major tip of the hat to them for the accomplishment.
This type of forward thinking should be applauded, and we're excited that CBS is pushing the envelope when it comes to what will likely become the future of content distribution.
Did you stream the Super Bowl online? How was the experience for you?