CBS is Expecting 'Star Trek' to Help Bring in $400M for New Streaming Service
|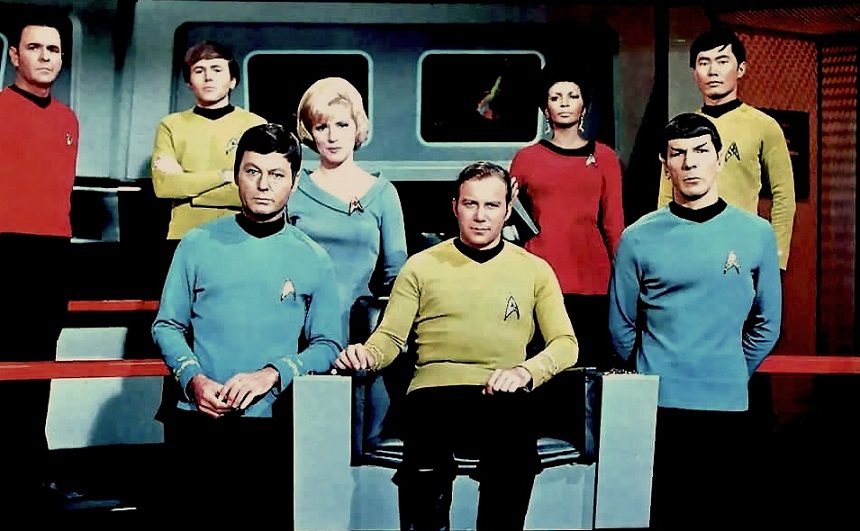 First, unadulterated excitement… A new Star Trek television series, who wouldn't want that?
But then we started to temper expectations. There were rumors circulating that CBS was planning on targeting a completely new audience for Star Trek, creating more cultural relevancy and targeting younger, hipper audiences. Ugh… it never pays to try and be cool.
Now things have started to balance back out, as the big names assigned to the project, as well as CBS's plan to distinguish itself from the JJ Abrams' films, led us to believe that perhaps the new CBS series would be a return to the look and feel of earlier Star Trek shows.
CBS on the other hand has some major expectations for creating this new 'Star Trek' with plans for the series to help bring in nearly $400 million in new revenue through signups for their CBS All Access app, the amount they presented to investors this week. The $6 a month streaming service currently gives subscribers access to CBS content as well as eventually exclusive access to the new currently untitled 'Star Trek' television series. While other content certainly will help drive these subscriptions, make no mistake, 'Star Trek' is going to be the marketing tool to drive new signups.
This is a pretty bold move for the network, intentionally shifting their audience from their standard broadcast network to a new streaming subscription, but beyond the obvious advertising dollars that might not show up, CBS still feels like it has the upper hand. It makes sense, too, thinking about how the more people that are subscribed to CBS All Access, the more likely it is CBS can retain eyeballs and keep people paying for content directly through this standalone offering. Compare this to a cable subscription, where they're only gifted a small piece of the pie.
The AP is reporting that CBS is planning to announce several other original shows exclusive to CBS All Access but they're also very aware that 'Star Trek' will be the "crown jewel," and nobody here is going to try and refute that. Like it or not, making the new 'Star Trek' an exclusive to CBS All Access will certainly drive subscriptions.