BoJack Horseman Season Three Premiere – Netflix Original Back This Summer
|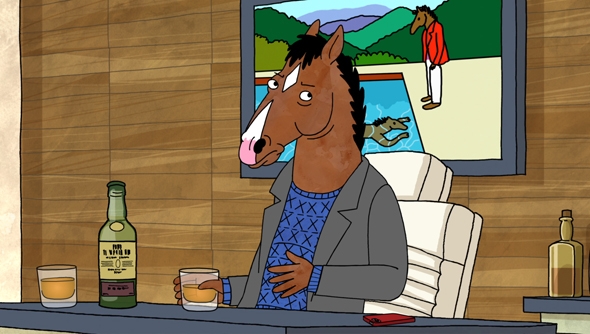 Fan of BoJack Horseman? Great news, season three is premiering this summer, July 22nd.
BoJack himself, or at least Will Arnett the actor who plays him (or is it voices him), confirmed on Twitter today that the series' third season premieres this summer with a fun little teaser-trailer as well. Check it out below:
All the drama. All the BoJack. He's back. pic.twitter.com/2hiHdxpjKt

— Will Arnett™ (@arnettwill) May 25, 2016
The series follows a washed up star of a television series reviving his career and life, in mostly animal form. Most fans of the show argue that the first season started out a little soft but quickly found its footing moving into the second season, seeing a big jump in positive reviews.
Reed Hastings was even wearing a BoJack Horseman sweater during an earnings call, perhaps signaling that this show is a favorite among the Netflix team audience.
Now will the third season of this series live up to the hype it managed to develop through the second season? We'll find out this summer, but the above teaser certainly seems to imply we'll be back where season two left us, with Mr. Horseman on one of his classic tirades.
If you haven't seen the show yet, you can stream the first two seasons now on Netflix, and you will have the advantage of knowing that the show does quickly develop into some high quality cartoon television. Might want to put the kids to bed before firing this one up, lest you might get some phone calls from some angry teachers wondering where your children learned some… interesting words.