BoJack Horseman Renewed by Netflix for a Third Season
|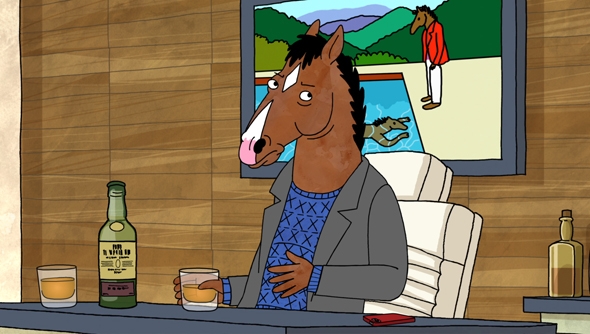 Always a great sign that viewership numbers have been positive for BoJack Horseman season two as Netflix just announced their renewal of the series for a third season shortly after the second season's release.
Set to release sometime in 2016, the hit animated comedy that has certainly been developing a loyal following over its first two seasons will get another 12 episodes.
BoJack's Twitter handle just confirmed the news, and we couldn't be more excited:
So…. season 3 is happening. #BOJACKHORSEMAN #REALLIFE #BOOM #SEASON3 pic.twitter.com/Q9NrVezxtU

— BoJack Horseman (@BoJackHorseman) July 28, 2015
While Netflix is never one to reveal viewership numbers, the general evidence toward a successful original series is how quickly a next season is announced following the most recent season's release on the streaming service. Netflix moved extremely quickly on this one, signaling that the show's success continues to grow.
For those of you paying close attention, you might remember early reviews being mediocre, but as the first season progressed, the tone shifted more positively moving into its finale. The second season has been universally acclaimed, with a 90% on Metacritic, a major jump for the show. Fans tend to agree as well, as most commentary regarding the show has been something along the lines of "give it at least half the first season before making a final call." Sure, some people might not have that kind of patience, but those who stuck it out have felt rewarded by such a decision.
We'll keep updating as we get more information regarding season three, stay tuned.