Another Month, Another Rumor About a Fifth Season of Arrested Development
|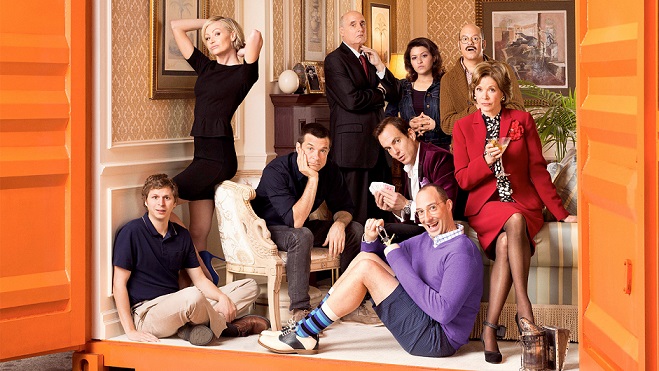 Ah, a trend is starting to emerge.
We stopped holding our breath a long time ago, but with each passing month, another quote from 'Arrested Development' show creator Mitch Hurwitz pops up and we immediately start getting excited again, that a fifth season of the comedy series is coming.
About a year ago, Hurwitz mentioned in passing that he was planning on a fifth season of the series, and that most of the pieces were in place to do so. Then there was complete radio silence for the following six months, until once again Hurwitz mentioned that, no, seriously, the fifth season is happening.
We're now hearing once again that Hurwitz is now saying that there will DEFINITELY be another season, and that they might even have a date set to begin filming this elusive fifth season.
There were rumors that 'Arrested Development's' fifth season might not be on Netflix, but according to Hurwitz, that's no longer the case, and it looks like the deal is close to bringing the show back to the streaming giant's library.
The fourth season drew in quite a bit of criticism for its experimental nature, as each episode was shot from a different character's perspective. For those who ended up watching the whole season, there was a sense of reward as the series tied a lot of the jokes together really nicely. At first, it felt like a slightly rocky start, however, which perhaps limited the initial buzz.
Most fans would agree, though, that a fifth season would definitely be a nice treat, as the series itself ended on a goofy cliffhanger. And at the end of the day, the series deserves our attention as the first three seasons are universally considered to be three of the funniest years of comedy television ever. The show should be allowed room to experiment, and we're glad that it takes occasional risks.
'Arrested Development' is rumored to begin filming in early 2017, but there aren't any specific details, nor is there any word about why the show has taken so long to materialize. Likely some contract disputes or scheduling conflicts are to blame, as most of the actors have found work in other movies and TV shows.
Stay tuned next month when we once again hear that this fifth season is definitely happening, probably.