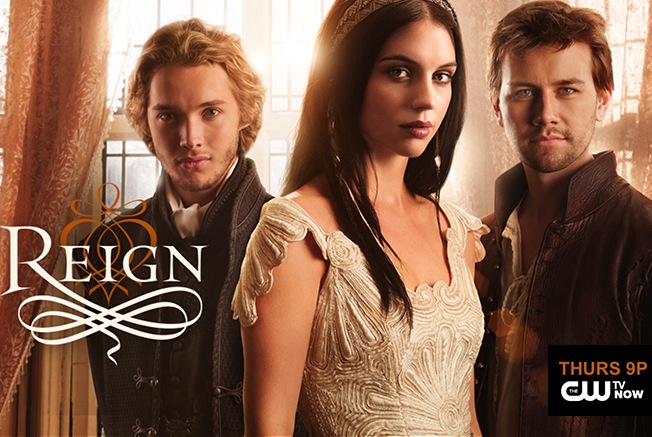 The CW's historical romance drama 'Reign' has been a smash success for the network.
As the show follows the early years of Mary, Queen of Scots while she's living in France, most historians might roll their eyes just a tad, but that doesn't matter for most as the show itself is a lot of fun. Historical accuracy be damned by the queen herself, as Reign is intentionally liberal in its interpretations. Laurie McCarthy, the showrunner for Reign, has said the whole point of the show is supposed to be more fictitious than accurate, in order to allow for more fun liberties in the storytelling to take place.
As far as ratings go, 'Reign' has been doing pretty well on The CW. While critical reception has been mixed, overall viewership numbers have been good enough to keep Reign on the air, as The CW has renewed it for at least a third season.
So where can you watch Reign online? We'll break down the various services where Reign is available to stream.
Is Reign on Netflix?
Update 9/28/2015: Reign's second season will be on Netflix October 2nd!
Great news Reign fans, you can currently stream the first season of Reign on Netflix right now, with later seasons set to release on the streaming service around the time the newest season is set to release. So in other words, the second season of Reign will be on Netflix a few weeks before the third season premieres on The CW.
Stream Reign on Hulu
So if you're mostly caught up on Reign, but only missing a few of the most recent episodes, Hulu has you covered. You can currently watch the five most recent episodes of Reign online through a Hulu subscription. This appears to likely be the way things will stay on Hulu, as we haven't heard any word as to whether or not Hulu will expand their offerings.
Watch Reign online on The CW website
While you can watch the five most recent episodes of Reign on The CW website, you can also watch brief recaps of the entire season. In other words, if you are looking to get caught up on the series in a hurry, watch a bunch of episode recaps directly on The CW website.
Buy Reign Episodes on Amazon Instant Video
While not free, you can currently pay $2 an episode on Amazon Instant Video to watch Reign instantly online. Certainly not the best option for those looking to watch Reign free, but if you have just missed a few episodes you're hoping to catch up on, Amazon can be a great option.
Google Play and iTunes
Same thing as with Amazon, you can buy any episode through these services meaning if you're looking to catch a few episodes for $2-3 bucks each, give them a stream through one of these services.
Watch the Reign series trailer below: