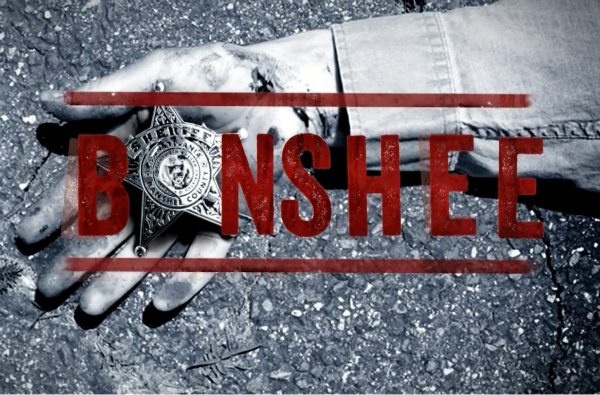 Banshee is quite literally a story of an ex-con who assumes the role of a cop. After serving a 15-year jail sentence, you'll think the guy would want to get laid, but instead, he becomes the sheriff of a small Amish town called Banshee, in Pennsylvania. He poses as Sheriff, Lucas Hood, and tries to start a new life under his assumed identity but things do not work as planned. As with everyone else in the criminal underworld getting out is difficult and so his past catches up with him.
The series is a hit because it stars a guy with chest hair and lots of topless women, one of whom is Amish. But apart from all of that, there are car chases, bank heists, and butt kicking action. Excited already? Well, below we look at how you can watch it for free or at least cheap and legally.
Watch Cinemax and Banshee with their Official App: MAX Go
Banshee is an original Cinemax production, and so it makes sense that the network would air it, and it would be available online via Max Go. However, to access Max Go, you will need to be within the US, and you'll need to have the username and password to your Cinemax subscription, which you should have if you've subscribed to it via your cable provider. The beauty of having those credentials is that you'll be able to watch Banshee for free online on your iPhone, iPad, Android and obviously desktop computer. You can probably beg a few friends and family members to hand you over their credentials if you're too poor or nomadic to have cable.
Sling TV is Another Way to Live Stream Banshee
Sling TV currently airs Cinemax along with a host of other channels. So, you can watch the latest episodes of Banshee and catch up on the previous ones too because Cinemax also re-runs them over the weekend. At $20 a month, coupled with an Android and iPhone app, you cannot beat what Sling TV offers.
Head over there now to check it out and sign up for the free seven day trial.
Download Full Episodes of Banshee on Amazon Prime and iTunes
Both Amazon Prime and iTunes have episodes of Banshee. Amazon Prime just has season one while iTunes has both seasons 1 and 2 but 3 is missing. These are good places to catch up if you haven't watched Banshee before or have poor memory. However, you'll not be getting the latest season here anytime soon and at around $3 an episode you'll end up spending nearly $100 for a single season which is not exactly cheaper than cable. Unfortunately, these are the only legit places from where you can download episodes of Banshee at a low price.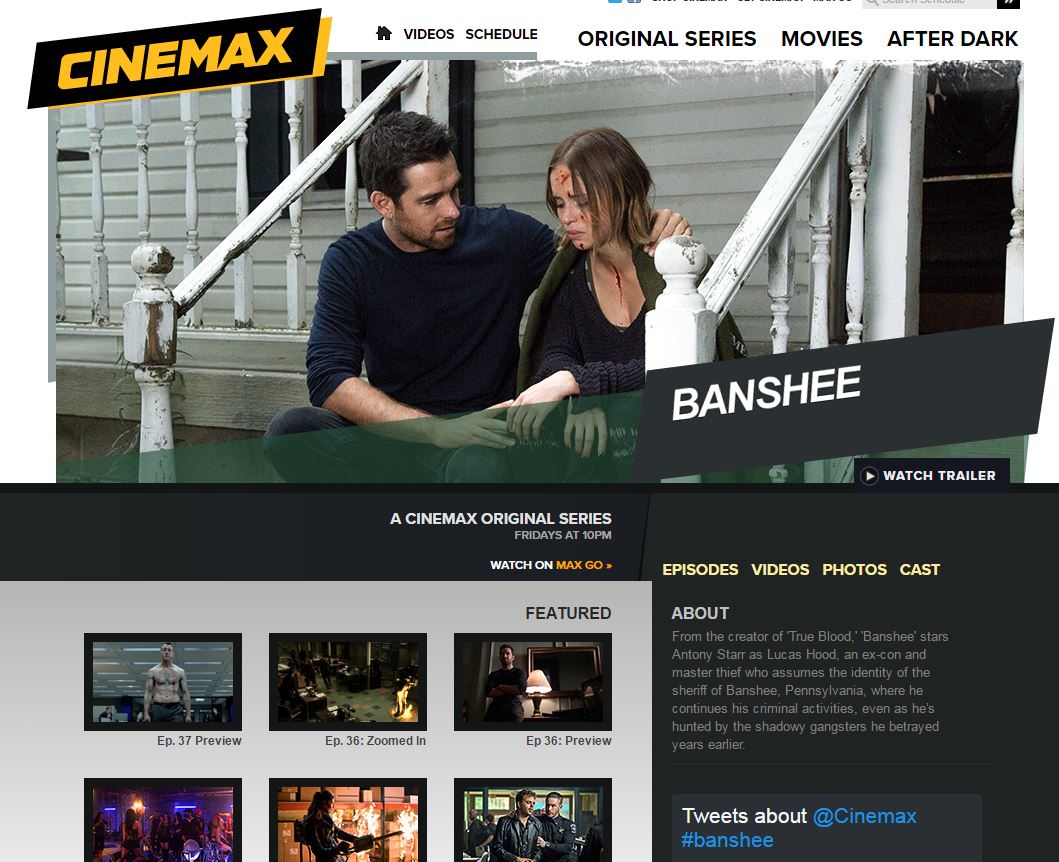 Other, Questionable Streaming Methods
So, you don't want to spend a dime and still watch Banshee? Well, you'll be taking a risk because many of the websites that stream television channels for free also install spyware and malware on your computer. If you're still willing to take the risk and piss off the FBI then Google "Free channels online". Be warned no amount of martial arts and beautiful women will save you if the FBI knocks down your door.
The best way to watch Banshee online is via Sling TV, even if you're super broke.
Don't let us catch outside of a bank!