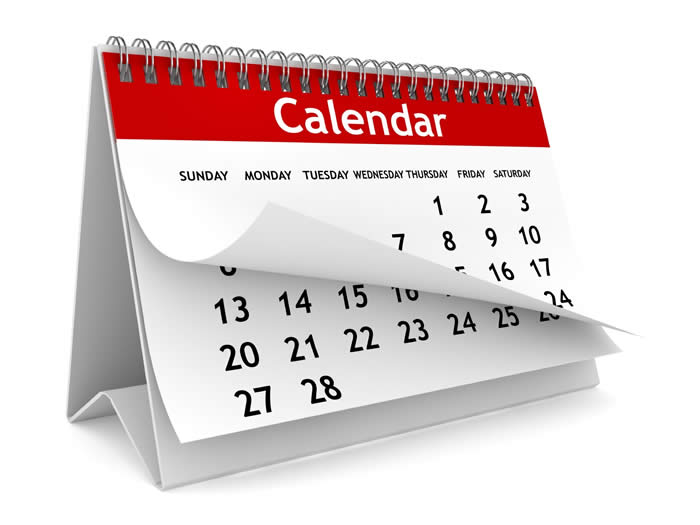 The world of streaming television and movie copyright law can be unbearably complicated. One company will pay another one to license their content for a set period of time while the consumer usually has no idea about when that time period will begin and when it will eventually end. This leaves some of us asking questions like "is Mad Men on Netflix?" or "Is Star Trek on Hulu?"  the answer may be different from day to day.
But luckily some of these streaming services update at fairly regular intervals. Here are how Netflix, Hulu, HBO and Amazon update their content online.
When does Netflix add new Streaming Content?
Netflix has been on a fairly tight monthly schedule for new content. Towards the beginning of each month there will be a big dump of old shows and an influx of new content. We can't pin this down to a particular day because Netflix doesn't keep a schedule like that. But around the 5th-10th of each month be sure to check out our Netflix page for the latest comings and goings on Netflix.
There are some special exceptions. Throughout the month Netflix will add or remove items at their discretion. Our monthly reports are by no means a complete or official schedule.
When does Hulu add new Streaming Content?
New content hits Hulu every day. It's the king of "next day content" so if the show aired last night and it's on Hulu you should be able to stream it the next day.
Hulu is similar to Netflix in that they'll announce their new content at the beginning of a month but that doesn't mean items won't come or go throughout the month at their discretion. Streaming video rights aren't held to a monthly renewal schedule so that's why it can feel jumbled at times!  Here's our Hulu category page if you want to check out the most recent month of content.
When does HBO add new Content to HBO GO & Now?
HBO is different than some of the other players here because they own almost all of their content. this means that their new shows are released immediately after they air on HBO.
But for movies, HBO has to wait for their sister company, Warner Brothers, or another movie company they have a deal with to sign a deal with them. New movies on HBO air once per week, on Saturdays at 8PM. HBO Watch has a decent list of the movies that are available now. Just remember: Saturday is new movie night on HBO.
We'll also cover all new HBO content here as we get the information monthly.
When does Amazon add new streaming Content?
Amazon doesn't have a set schedule for new content added. We run down the content that's been added or removed from Amazon about once per month. You can view that report here if you're interested in what's on Amazon Streaming Video or Prime.
Are there any other services that update regularly that you think we should be covering? It's tough to stay on top of every show on every streaming network but we'll do our best to get you the most up to date information on when Amazon, Hulu, Netflix and HBO update their catalogs.