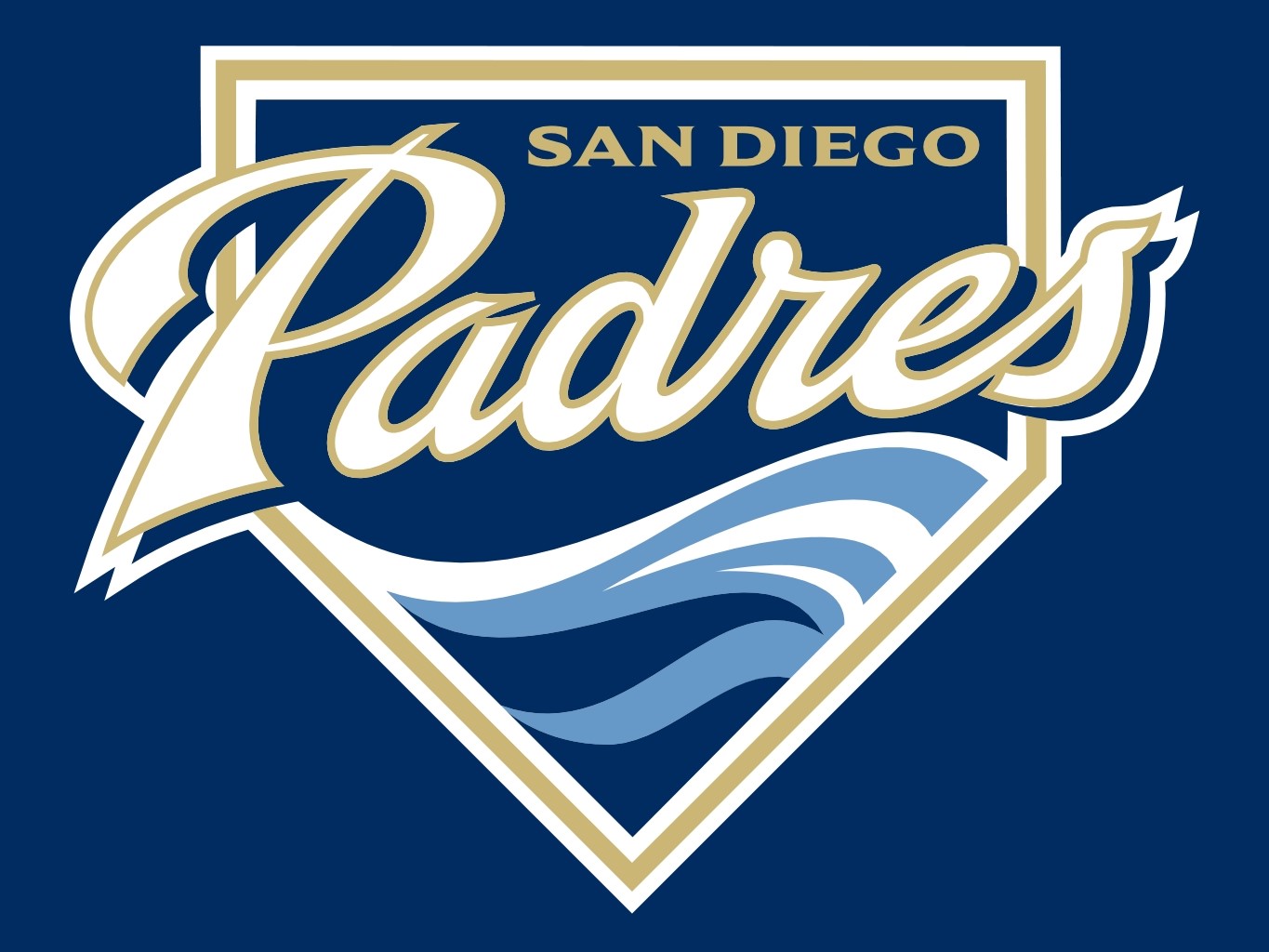 The San Diego Padres have taken home zero World Series championships, but with 14 winning seasons they are still considered a force to be reckoned with. Plus, the other interesting bit of trivia about the San Diego Padres is that the team along with the Los Angeles Angels of Anaheim are the only MLB teams which originated in California.
Though the team has managed to pull out from really sticky situations it seems as though they are at their best when up against their biggest rivals i.e. the Colorado Rockies and the Arizona Diamondbacks. They have a few other rivals, but these are the ones that sell the most tickets.
If you're hoping to catch a San Diego Padres versus Colorado Rockies match, try booking a month in advance. If you still didn't get it, well then online streaming is the next best thing. Fortunately though, streaming the San Diego Padres is easy if you know how!
The below methods are best used by people who have an aversion to cable television.
The Official Option: MLB.TV gets you Live Streaming of the Padres
That's right MLB TV if you haven't heard yet streams baseball 24/7, but you need to have cable television. They seem to have a special love for re-running San Diego Padres matches from last season, though. You'll get access if you have the MLB channel as part of your cable package.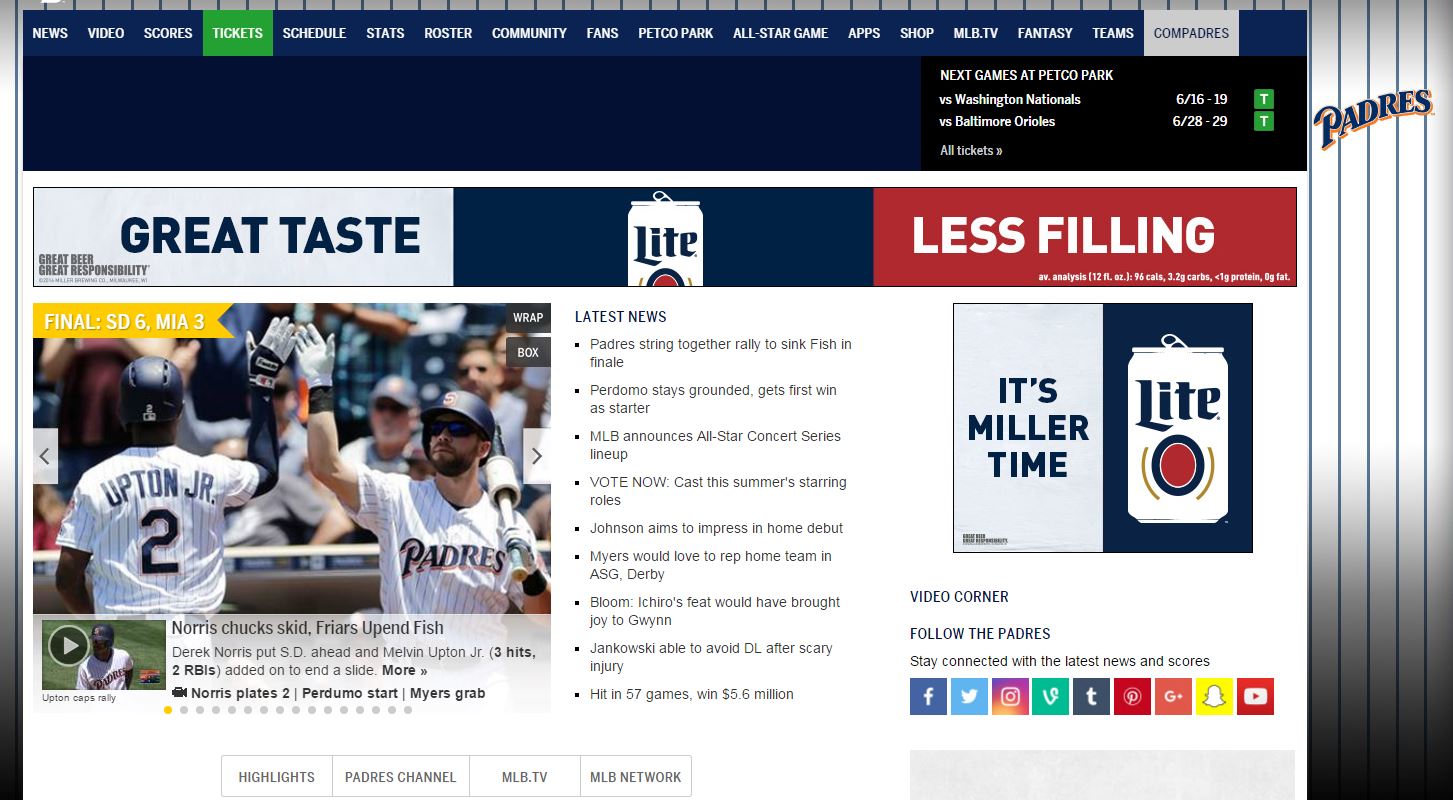 Regardless of whether you're barely making any scratch, MLB TV offers a near hassle free to streaming of the San Diego Padres online for just $19.99 a month. As we said "nearly hassle free," because if you happen to be in and around the beautiful city of San Diego, you will be blacked out!
If getting blacked out after you've paid hard-earned money pisses you off, then save that cash and take our picks below for a spin.
Sling TV Offers Online Access to Some San Diego Padres Games
Sling TV is meant for millennials who prefer watching cable on their computers and mobile devices. The service was specifically designed to offer something for everyone. That said MLB fans are treated to both ESPN and ESPN 2 both of which air just about every game played by the Padres.
Sling TV enables you to stream live San Diego Padres online to your Android and iOS devices. So, whether you're on a road trip, or messing around in the dorm, you'll not miss another game again. At $19.99 a month it certainly offers a lot more value than MLB TV in our humble opinion.
Head over there now to check it out and sign up for the free seven day trial.
Watch San Diego Padres Live via DIRECTV NOW
The San Diego Padres are known for having a wide fan base but not every fan can spend time at home watching them play. DIRECTV NOW streams the San Diego Padres whenever they play and if the games are aired on ESPN and Fox Sports. Even though most are, if you want to be really sure then signup for the 'Just Right' package for $50 a month which includes the MLB Network. However, apart from streaming the San Diego Padres you'll be streaming dozens of popular shows and channels on multiple iPhones, iPads and computers. The big added plus is that AT&T does not bill you for the data consumed while streaming via the service!
Try DIRECTV NOW Free for 7 Days
There you have it our choice of the best ways to stream the San Diego Padres online! There are a free ways of streaming too but that could land you in prison, so we'll not go into that here. Remember: Do not rebroadcast these Padres without the express written consent of the Commissioner of Major League Baseball.