Yahoo! To Stream Select Live Hockey Games Online
|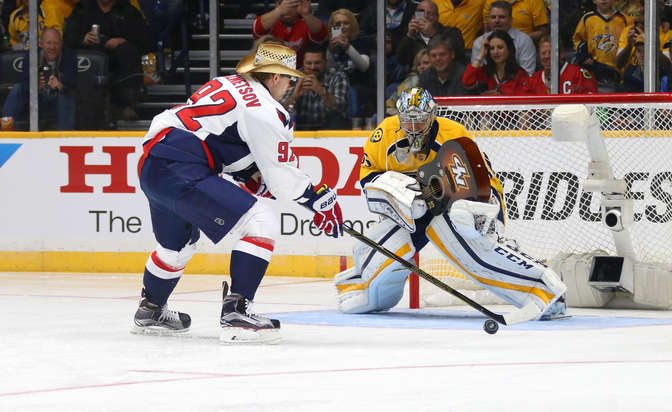 Slowly but surely, the dominoes of not being able to stream live sports is beginning to fall.
MLB games, NBA games, and NFL games all have various programs users can sign up for and pay a few bucks a month to access, often times still requiring a cable subscription in order to do so.
The NHL and Yahoo! have reached a deal, reported by Yahoo!, that the search giant will now provide a way for hockey fans to stream professional games on a select basis absolutely free. Yahoo! has been pretty proactive about trying to make a name for itself in entertainment, and during the most recent NFL season, they successfully streamed a Jaguars/Bills game with very few buffering issues.
"This alliance brings us one step closer to providing fans a live professional sporting event every day, on Yahoo, completely frictionless and for free — no cable subscription or authentication required," said Phil Lynch, vice president of media partnerships at Yahoo. "We remain committed to delivering the best digital content to our users and advertisers, and the NHL's premium content nicely complements our offering of live and on-demand partner content."
It's exciting to see more and more live sports streaming live online, and to see the NHL work out an agreement to bring live NHL games to Yahoo's developing streaming programs.
At first, it will just be a select few games each week/season, but in time if both parties find the partnership valuable, perhaps there will be an expansion into streaming more and more NHL games online.