Would you Stream the NFL Online? NFL Execs Talking to Yahoo! About Offering More Free Streams
|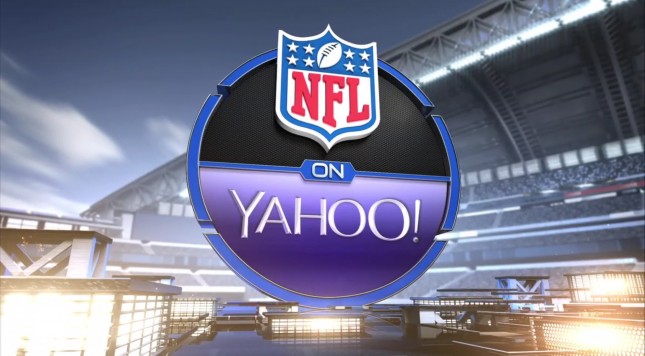 It's no surprise that more and more people are turning to digital streaming when it comes to consuming entertainment. However, as we're all aware, live sports is lagging relatively behind in this brave new world of online streaming. And it makes sense, the advertising revenue just hasn't quite caught up to what broadcast television currently offers.
Nonetheless, many of you likely remember the Yahoo! Screen stream of the Jaguars/Bills game earlier this season, a 9AM EST game played in London. Despite the timezone and, how do we put this politely, small market matchup, the stream was hailed a success drawing in upwards of 15 million viewers.
Today, there are reports that NFL commissioner Roger Goodell is meeting with Yahoo! executives regarding bringing more NFL games to the streaming service.
Roger Goodell was in SF today meeting with Yahoo execs, others about potential for adding over-the-top streaming to Thursday game package.

— Sam Farmer (@LATimesfarmer) November 18, 2015

As Awful Announcing reports alongside the above tweet, it's likely that this streaming option will affect Thursday Night Football. This seems like a smart play, as we reported earlier that illegal streams skyrocketed following the TNF's migration from free broadcast on CBS to NFL Network-only premium distribution.
It should come as no surprise that the NFL hopes to expand their potential revenue streams by including free online streaming into their business model. Perhaps even more out of necessity, as television viewers continue to shift their focus digitally, with services like Netflix and Hulu giving viewers a reason to cut the cord.
No doubt, once live sports becomes more viable as services like Sling TV bring this element of entertainment digital, it only seems likely that there would be an even bigger migration off of expensive cable subscriptions. If the NFL ends up making a major move here, it would likely be the biggest move in cordcutting to-date.