With 35,000 Complaints in Washington DC Alone, Comcast Somehow Maintains "B+" Rating from BBB
|
Few companies are more hated than the American cable company. Tens of thousands of complaints are filed to the FCC every year and you may have caught the latest news that Comcast is the Most Hated Company in America. But that was just a single study that's been disputed by the cable companies involved. We decided to go straight to the Better Business Bureau's complaint data and find out what the people were saying about Comcast and other cable companies. The results may (but probably won't) surprise you.
In the Washington DC area alone Comcast has received nearly 35,000 complaints, the most of any company in DC. Most of the complaints (18,000) were about the product itself while 12,000 more were complaints about billing. To our surprise, the company was still given a B+ rating by the BBB. Only 16% of reviews were positive.
Questionable ratings given the number of complaints aside, let's take a look at how these figures compare to other cable and internet companies in the DC area: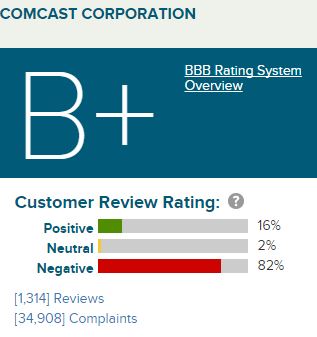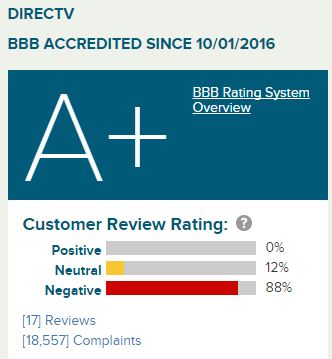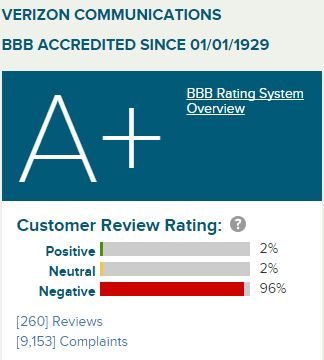 Comcast is far and away the worst offender of the companies we looked at on BBB.org. After conducting this research we're left with one question:
How are these companies maintaining perfect BBB ratings while receiving an avalanche of complaints?
We're all aware of Comcast's generally evil reputation against a rising tide of "cord cutters" these days but even this reporter, who reads and writes about this sentiment on a daily basis was surprising indeed.
Have thoughts about the above? Or perhaps another complaint about Comcast to share? Leave us a comment below to continue the discussion.