Will There Be Another Season of Other Space? It's Time to Take Action
|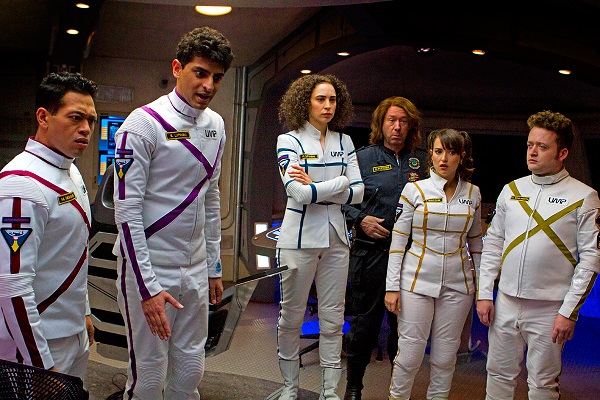 Alright Other Space fans…
It's been a few months since Yahoo! Screen launched Other Space, the hilarious space comedy that has been a standout highlight in SVOD originals of 2015.
I just heard from Karan Soni that everyone is still a bit in the dark right now regarding whether or not there will be a second season of Other Space:
@stentontoledo we know nothing. Hope it happens 😔😔😔 @YahooScreen

— Karan Soni (@ItsKaranSoni) June 19, 2015
So internet friends, it's time to put your proverbial money where your mouth is and start proactively reminding Yahoo! Screen that you want to see another season of Other Space.
Here's what will help:
Tweet at the Yahoo! Screen Twitter handle @YahooScreen and politely mention how much you love 'Other Space' and really want to see a second season.
Shoot Yahoo! Screen's "feedback" page a note saying they could greatly improve the Yahoo! Screen experience by adding a second season of Other Space.
Share the show with your friends and family! The absolute best way to get a second season is to simply get more viewers streaming it. The data collection is certainly in place to show Yahoo! how many people are watching the show, so please, please, please get as many people as you think will enjoy the series watching it now.
Go forth my fellow space travelers, let's make this happen!