When is Altered Carbon Premiering on Netflix?
|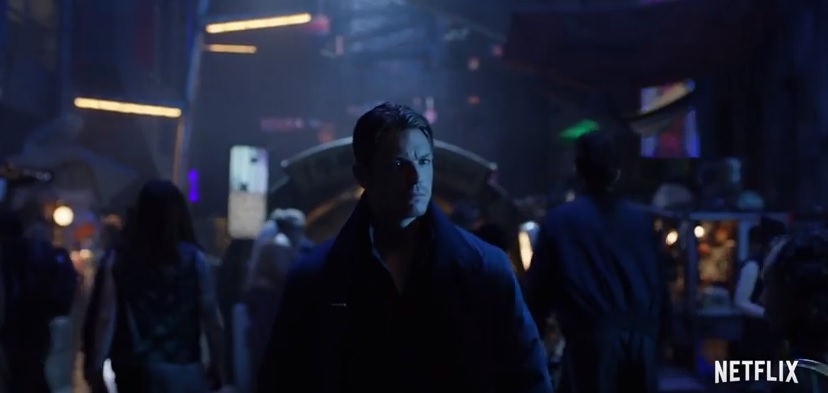 Probably one of the biggest and most expensive shows Netflix has produced in the past two years, 'Altered Carbon' finally has a release date!
And not only that, the streaming service has released a new teaser trailer for the show, and we're already extremely excited. You can watch the show's trailer here:
'Altered Carbon' season one will premiere February 2nd, 2018, with a 10 episode first season. Our guess is that with Netflix spending big bucks on this show, the estimates close to 6-8 million per episode, a second season has probably already been ordered as well and is in progress.
The show is based on a wildly popular science fiction novel by Richard Morgan, and is another attempt by Netflix to capture a popular book audience to win them over with an original show.
'Altered Carbon' takes place 300 years in the future, where the rich and powerful can basically buy eternal life, with a supply of new bodies that their consciousness can be installed on, meaning as their current bodies age, they just move into new bodies to continue with life. The show has been one of Netflix's most anticipated shows of the past year, and now details are finally starting to reveal themselves.
Once the show releases, we'll have a full review, but also stay tuned for more information as it releases!