What's Streaming on STARZ July 2018
|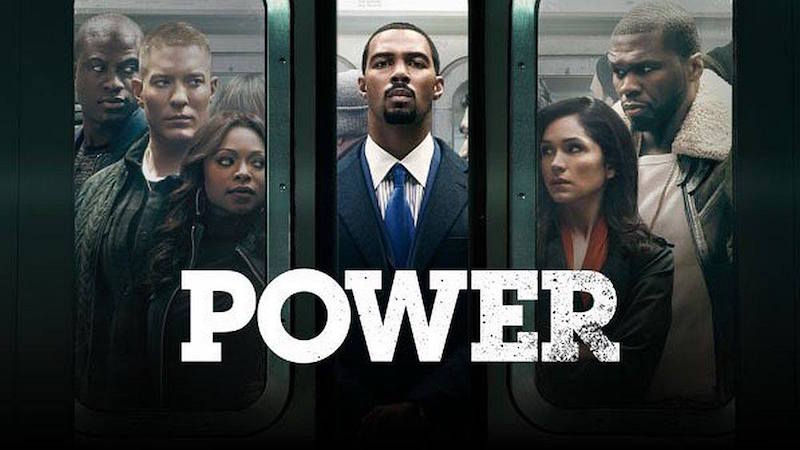 Power (Sundays at 8:00 pm ET/PT)
"Power" Season 5 follows Ghost's dangerous alliance with Tommy and Kanan, seeking vengeance for his daughter's death, and remaining vigilant for his past criminal enterprises.
Wrong Man (Sundays at 9:00 pm ET/PT)
A team of experts re-investigate cases of three inmates who claim innocence while hunting for new evidence and exposing flaws in our criminal justice system.
The Rape of Recy Taylor (airs July 2, 2018)
Mrs. Recy Taylor was gang raped by six white boys in 1944 Alabama. Unbroken, she spoke up and fought for justice with the help from Rosa Parks and legions of women. An epic story of sexual violence in the Jim Crow South, when courageous black women fight to take back their bodies and their dignity.
Jumaji: Welcome to the Jungle (airs July 7, 2018)
Four high school kids discover an old video game console and are drawn into the game's jungle setting, literally becoming the adult avatars they chose. What they discover is that you don't just play Jumanji – you must survive it. To beat the game and return to the real world, they'll have to go on the most dangerous adventure of their lives, discover what Alan Parrish left 20 years ago, and change the way they think about themselves – or they'll be stuck in the game forever.
AVAILABLE JULY 1ST   
Arnez J: Racially Motivated (2013)
Be Cool (2005)
Because of Winn-Dixie (2004)
Blue Collar (1978)
Cameron Esposito: Marriage Material (2016)
Charlie Bartlett (2007)
Craig Ferguson: I'm Here To Help (2013)
Dennis Miller: America 180 (2014)
Diamonds Are Forever (1971)
Die Another Day (2002)
Dr. No (1962)
Dwayne Perkins: Take Note (2016)
For Your Eyes Only (1981)
From Russia With Love (1963)
Goldeneye (1995)
Goldfinger (1964)
Happy Texas (1999)
Hondo (1953)
Hot Rod (2007)
Jason's Lyric (1994)
Licence To Kill (1989)
Life Stinks (1991)
Little Man Tate (1991)
Live and Let Die (1973)
The Living Daylights (1987)
The Man with the Golden Gun (1974)
Moonraker (1979)
Never Say Never Again (1983)
Nick Cannon: Stand Up, Don't Shoot (2017)
Octopussy (1983)
On Her Majesty's Secret Service (1969)
Riding in Cars with Boys (2001)
Sasheer Zamata: Pizza Mind (2017)
School Dance (2014)
Scream (1996)
Scream 3 (2000)
Shaquille O'Neal Presents: All Star Comedy Jam – Live From Orlando (2012)
She-Devil (1989)
She's All That (1999)
Small Soldiers (1998)
The Spy Who Loved Me (1977)
Stepmom (1998)
Swimfan (2002)
Thunderball (1965)
Tomorrow Never Dies (1997)
U-571 (2000)
A View To A Kill (1985)
The World Is Not Enough (1999)
You Only Live Twice (1967)
"Barbie Dreamtopia" Episodes 117-126 (2017)
"Camelot" Episodes 101-110 (2011)
"Power" Episode 501 (2018) **PREMIERE**
"Wrong Man" Episode 105 (2018)
AVAILABLE JULY 2ND
The Rape of Recy Taylor (2017)
AVAILABLE JULY 4th
The Bounce Back (2016)
Solstice (2007)
AVAILABLE JULY 6TH
Barbarella (1968)
Blood Out (2011)
The Conspirator (2010)
Curse II: The Bite (1989)
The Curse (1986)
Cursed (2005)
Fx (1986)
Fx II (1991)
Lone Wolf McQuade (1983)
The Prophecy 3: The Ascent (1999)
The Prophecy II (1997)
The Prophecy: Forsaken (2004)
The Prophecy: Uprising (2004)
Ride With The Devil (1999)
AVAILABLE JULY 7TH
Jumanji: Welcome to the Jungle (2017)
AVAILABLE JULY 8TH
"Power" Episode 502 (2018)
"Wrong Man" Episode 106 (2018) **FINALE**
AVAILABLE JULY 13TH
Buffalo Bill (1944)
John Carpenter's Village of the Damned (1995)
Kickboxer (1989)
Kickboxer 2: The Road Back (1990)
Kickboxer 3: The Art of War (1992)
Kickboxer 4: The Aggressor (1994)
Kickboxer 5: The Redemption (1994)
The Ladykillers (1955)
Married to the Mob (1988)
The Proposal (2009)
Screwed (2000)
The Spirit (2008)
Wishmaster (1997)
Wishmaster 2: Evil Never Dies (1999)
Wishmaster 3: Beyond the Gates of Hell (2001)
Wishmaster 4: The Prophecy Fulfilled (2002)
Keep Watching (2017)
AVAILABLE JULY 15TH
"Power" Episode 503 (2018)
AVAILABLE JULY 16TH
Insha'Allah Democracy (2017)
AVAILABLE JULY 17TH
The Janky Promoters (2009)
AVAILABLE JULY 20Th
4th & Goal (2010)
April Fool's Day (1986)
Bullet for A Badman (1964)
Canyon Passage (1946)
Charlie Cobb: Nice Night For A Hanging (1977)
Chato's Land (1971)
Doctor Detroit (1983)
Gun The Man Down (1956)
Gunslinger (1956)
The Incomparable Rose Hartman (2016)
The Kentuckian (1955)
Love V. Kentucky (2017)
Political Animals (2016)
Queens & Cowboys: A Straight Year on the Gay Rodeo (2014)
Rancho Deluxe (1974)
Space Dogs: Adventure to the Moon (2016)
The Sting II (1983)
The Sting (1973)
Teen Witch (1989)
Ulzana's Raid (1972)
War Arrow (1953)
AVAILABLE JULY 21ST
Dawn at Socorro (1954)
AVAILABLE JULY 22ND
"Power": Episode 504 (2018)
AVAILABLE JULY 27TH
Brokedown Palace (1999)
AVAILABLE JULY 29TH
"Power" Episode 505 (2018)
AVAILABLE JULY 30TH
Love & Bananas (2018)