What's New on HBO Go and Now October 2015
|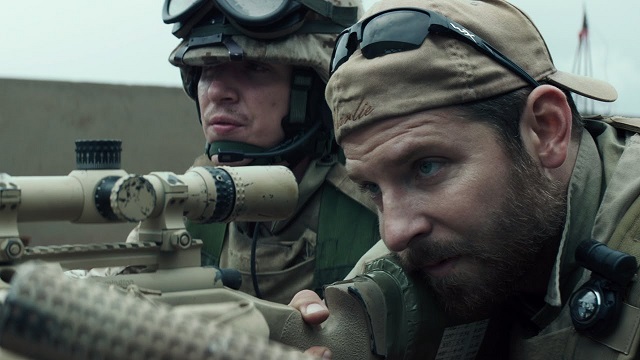 The fall is upon us! Meaning we can totally justify spending ungodly amounts of time binge watching movies and TV shows without feeling as guilty that we're wasting sunny summer days.
We got the below list of what new movies are coming to HBO, and thus HBO Go and HBO Now in October below. Of course with the good comes the bad, and there are also a handful of great titles leaving HBO in October, which you can find at the bottom of this list.
What are you most excited for?
New Original Programming:
The Leftovers, Season 2 Premiere (10/2)
El negocio, Season 2 Finale (10/2)
Magnífica 70, Season 1 Premiere (10/9)
Amy Schumer: Live at the Apollo (10/17
Doll & Em, Season 2 Finale (10/18)
How to Dance in Ohio (10/26)
Saturday

Night Movies:
American Sniper, 2014 (10/3)
Focus, 2015 (10/10)
Taken 3, 2014 (10/17)
Bad Words, 2013 (10/24)
The Purge: Anarchy, 2014 (10/31)
The Pyramid, 2014 (10/31)
Estrenos en Español:
Juan in a Million, 2012 (10/2)
El mar y Él, 2014 (10/2)
La juala de oro, 2013 (10/9)
The Poet of Havana, 2015 (10/23)
Notable Films New to HBO NOW:
(Available October 1)
28 Days, 2000
Blazing Saddles, 1974
Blood Diamond, 2006
Brick, 2005
Burn after Reading, 2008
House on Haunted Hill, 1999
License to Drive, 1988
Little Miss Sunshine, 2006
Lost in Translation, 2003
Magnolia, 1999
Return to House on Haunted Hill, 2007
Revenge of the Nerds, 1984
Rumor Has It, 2005
The Rock, 1996
Trick 'R Treat, 2007
Notable New Family Films
(Available October 1)
Agent Cody Banks 2: Destination London, 2004
Alvin and the Chipmunks, 2007
Bee Movie, 2007
Ella Enchanted, 2004
Happy Feet, 2006
The Kid, 2000
Like Mike, 2002
Like Mike 2: Streetball, 2006
Mrs. Doubtfire, 1993
Rugrats in Paris: The Movie, 2000
Shrek, 2001
Last Chance to Catch:
Gravity, 2013 (10/10)
Harry Potter and the Goblet of Fire, 2005 (10/24)
Ending

October 31
A History of Violence, 2005
A Million Ways to Die in the West, 2014
Agent Cody Banks, 2003
Dawn of the Dead, 2004
Good Night, and Good Luck, 2005
Gothika, 2003
Escape from L.A., 1996
Jarhead, 2005
Just Friends, 2005
Meet the Parents, 2000
Monty Python's The Meaning of Life, 1983
Queen of the Damned, 2002
The Lake House, 2006
The Skeleton Key, 2005
The Truman Show, 1998
Uptown Girls, 2003
X-Men: The Last Stand, 2006