Watch VICE Special 'Fixing the System' Online for Free
|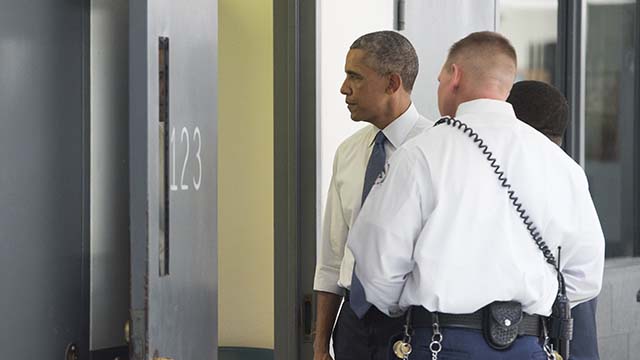 VICE documentaries have been growing in popularity on HBO, and there have been some huge moves as of late as HBO and VICE have vowed to continue producing not only these docs but something resembling a nightly news broadcast.
Recently though, VICE had a breakthrough moment in their documentary series when President Obama brought their film crew along as Obama became the first sitting president to visit a federal prison.
VICE is now streaming the entire episode of the doc "Fixing the System" for free online. You can stream the episode free and legally below for the next two weeks (it expires from YouTube October 12th, so make sure to watch it before then):
"The documentary debuted Sunday night on HBO, but since our flawed prison system is one of the most pressing civil rights issues in America and we know not all of you have gotten around to buying HBO Go, we'll be streaming it online for the next few weeks so everyone can watch."
We just finished watching the documentary ourselves, and it's extremely powerful. President Obama speaks directly with prisoners and Vice founder Shane Smith both discussing the prison system as well as listening to those involved in the system. The documentary takes every angle and gets as many voices involved as possible.