Watch the 2017 MLB All Star Game Online Free
|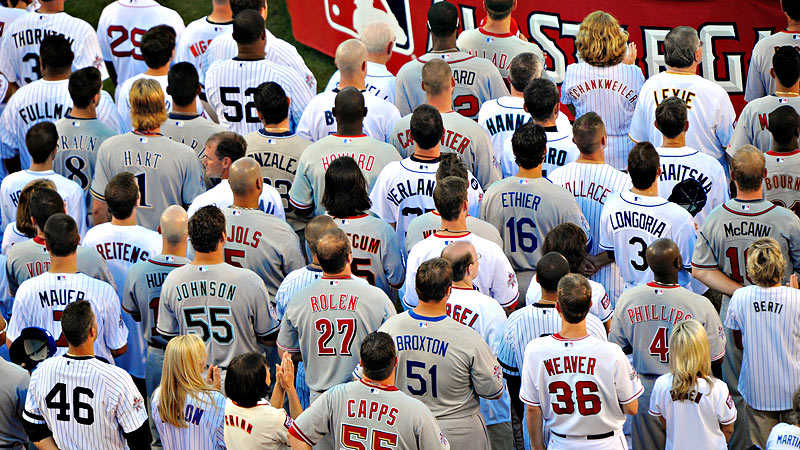 It's been a rough few days, with no major league baseball to watch during the All-Star break.
However, we do get a nice little bonus today, with the MLB All Star game about to start. Unlike other sports, it's nice that the All-Star game really means something, giving advantage to the winning league in the World Series. Oh wait… that went away this year… Regardless…
The American League has won the past four All-Star games, with the National League having won the three before that. It does seem likely that the AL could pull out another victory this year, which would put them one win closer to their last streak between 2003-09 where they won seven in a row (and the only break in that streak was a tie, having won the five previous as well). If they win this year, the AL/NL split will be dead even at 43 wins each in the history of the game.
If you're looking to stream the game online, here are the ways you can watch the All Star game without cable online:
Watch the MLB All Star game free with DirecTV Now
DirecTV Now lets those without cable subscriptions stream their favorite networks, on their phones, tablets, laptops and smart TVs. They have a seven day free trial, offering full access to the All Star game on FOX. They have four main packages you can check out, all offering varying levels of television network choices. It's a great way to legally stream your favorite sports and shows online.
Try DIRECTV NOW Free for 7 Days
Stream the All Star Game on FOX online with Sling TV
Sling TV offers cord cutters access to dozens of channels, including FOX, where the All-Star game is being broadcast. You can get full access to that network as well as others such as ESPN to watch the highlights after the game and more. They offer a seven day free trial, so it doesn't require any risk to give it a shot.
The 2017 All-Star game starts airing at 7:30PM EST / 4:30PM PST, on FOX, and has the biggest names in baseball lining up against one another to duke it out in Baseball's second most exciting series. This year's rosters are stacked, as always, so this is definitely a must-watch, for both the casual and hardcore baseball fan.