Watch the 2016 Oscars Online & Streaming for Free
|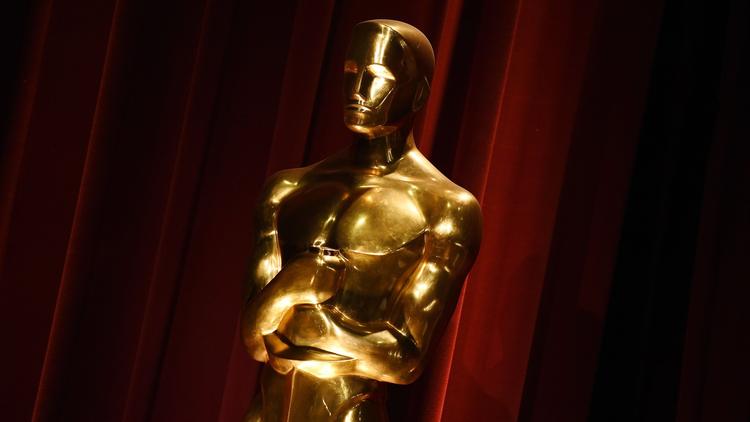 The Oscars are the epitome of accomplishment for actors, directors and movie makers of all types. Movies are one of the highest forms of artistry in our society and nothing says "you've made it" quite like a golden statue to hold in your press photos. This year there has been some controversy swirling around the racial makeup of the nominees. Whether or not this will lead to depressed or record breaking ratings remains to be seen. ABC is airing them this year so it's make or break for them.
>>Watch Oscar Nominated Films on Amazon
Whether you're watching for the Hollywood gossip and fashion or you're a film buff who takes the Oscars very seriously you probably want to watch these Academy Awards online or streaming from the device of your choosing. This is the 21st century, after all!  There are a few different ways to stream the Oscars online this year so let's go through them.
Watch the Oscars on their Official Website
The Academy has set up a live stream for the 2016 Oscars on their website. It purports to include exclusive red carpet content as well as behind the scenes footage of the ceremony. The sad news is that it's limited to Chicago, Fresno, Houston, Los Angeles, New York City, Philadelphia, Raleigh-Durham, and San Francisco but that's a lot of you folks! This is probably due to deals they have with ABC stations. Either way, that's a big chunk of the US population.
Watch the Oscars on ABC.com or their Official App
ABC has an official app called Watch ABC that live streams all of their current content, including the Academy Awards. You can download that on the App Store for Apple users and the Play Store for Android. It's a free app and you'll, of course, have to watch commercials but you'll get the same access a traditional television watcher would have.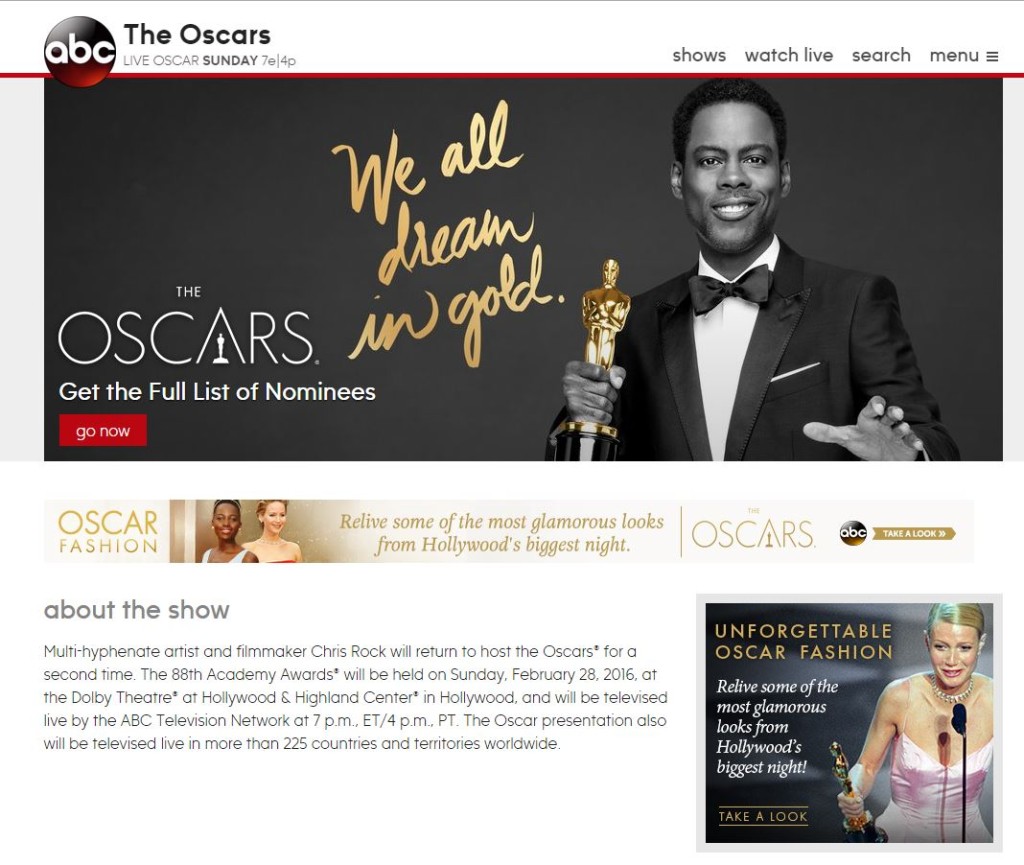 If you'd rather not download and install an app to watch the Oscars online then you can simply head over to ABC.com and stream the show from there. Both of these options are totally free of charge so stream The Oscars to your heart's content.
Watch the Oscars Online Internationally, Too!
If you're outside of the USA it's sometimes hard to stream American programming like the Oscars legally. The Hollywood Reporter put together a great guide for getting it done in 2016.  Some countries like Mexico require the usage of channel apps while others, like Canada for instance, will stream the entire ceremony on their national network, CTV.  Check out THR's full guide to find the option that suits you.
Do you have another way to watch The 88th Academy Awards online that you'd like to share? Leave us a comment below.