WATCH: President Obama's Full White House Correspondences' Dinner Speech Online Free
|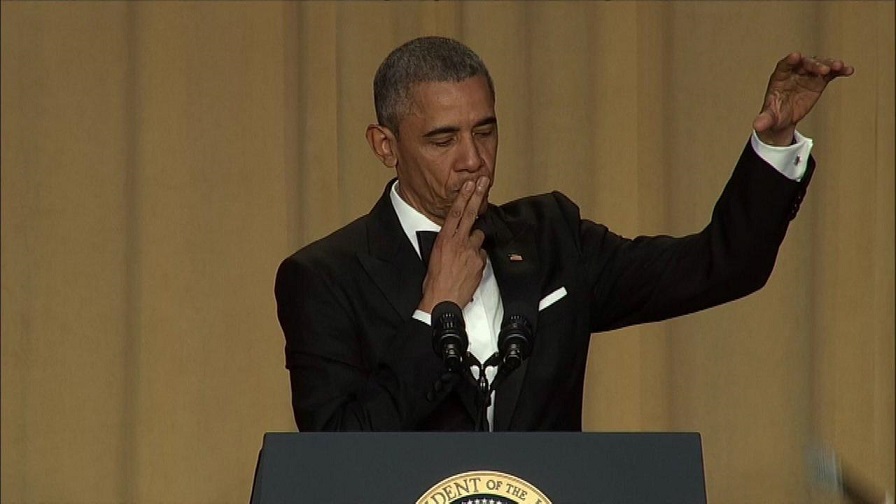 Love him or hate him, President Obama delivered a fantastic White House Correspondence Dinner speech last night, tearing everything apart from Donald Trump to Hillary's speeches at Goldman Sachs. Nothing was sacred, and the jokes continued to pile on until one magnificent grand finale gesture, which, if you haven't seen it yet, is well worth streaming the entire speech below for.
You can watch the entire Obama speech here for free online:
You can also watch Larry Wilmore's speech below, which drew plenty of attention for some comments, which we won't spoil here. We actually thought Wilmore was great, but we'll let you be the judge after streaming his full speech below as well.
For those less familiar with the White House Correspondents' Dinner on C-SPAN, it's normally a big goofy affair, where the press attends a dinner with The US President. This is often used as a time for the President to roast those who often do the roasting in the media. It's mostly in fun, but with every joke of course there is plenty of truth.
What did you think of President Obama's jokes? Did they make you laugh? Were you offended by Larry Wilmore or did you think he landed some good zingers? Let us know in the comments.