Watch 'Preacher' Pilot Online Completely Free – Here's How
|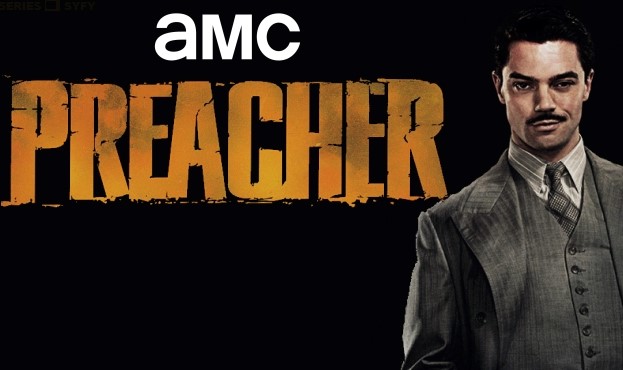 AMC's latest series 'Preacher' has been slowly picking up some steam, with ratings coming in a bit average, but overall sentiment for the show remaining fairly positive.
In order to jump start 'Preacher' a bit, AMC has released the full first episode pilot online free, meaning you can watch the show's first episode without cable, without any streaming services, the only thing needed is an internet connection and a device to stream it on.
You can watch the entire episode here:
For those looking to watch the remaining episodes of 'Preacher' this season, we've put together a guide on how to watch 'Preacher' online, as well as how to stream AMC online without cable.
For those less familiar with 'Preacher,' AMC sums it up pretty well here:
"A preacher named Jesse, a badass named Tulip, and a vampire named Cassidy come together in this critically-acclaimed cult comic adaptation from Seth Rogen and Evan Goldberg (Neighbors 2) and Sam Catlin (Breaking Bad)."
AMC has been on the hunt for its next big winners, with shows like 'Breaking Bad' and 'Mad Men' coming to an end recently. The network still has some major hits in shows like 'The Walking Dead,' 'Fear the Walking Dead,' and 'Better Call Saul' but everyone is still waiting for AMC to completely reinvent the wheel, again, when it comes to television drama.