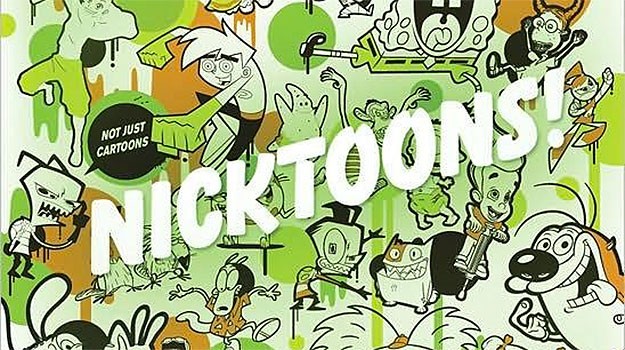 NickToons is a satellite television network owned by the Kids & Family Group of Viacom. Initially launched in 2002 it was part of the MTV Digital Suit. By 2004 the network had gained enough traction that it was offered to Direct TV, Dish Network, and other digital services. NickToons as most people reading this know broadcasts mostly animated serials which also air across Nickelodeon. It is also incidentally Nickelodeon's sister network. However, because the network is mostly geared towards teens, there are animated films and a couple of international programs that are originally part of the Nickelodeon's International wing. It is estimated that NickTooms reaches 66.5 million homes which make up 57.2% of the homes with a television. NickTooms launched an HD feed in 2013 so you can watch it in HD too!
Whether your kids love watching NickToons or you have a love for cartoons below is how you can stream NickToons online for free.
Live Stream NickToons Online with Sling TV
NickToons is part of Sling TVs 'Kids Extra' add on package which costs $5 in addition to $20 for the 'Orange' subscription. However, in addition to NickToons, the package also buys you other Kids' channels such as Disney, Duck TV, Teen Nick, etc. Plus, you also get all the grown-up channels such as Freeform, CNN, AMC, ESPN, etc. Compared to regular cable the Sling TV app allows you and your kids to stream the channels on their iPads, iPhones, and Android devices just as long as they are connected to the internet.
Watch NickToons Online Using the Official Nick Website
NickToons and Nick Jr broadcasts a blend of various Nickelodeon programs, and because of that, all links from the official Nicktoons website points to Nick.com. Whether you want to stream SpongeBob SquarePants or any other NickToons show you'll find it for free on Nick.com. Yes! The stream is free, but the app is still not yet ready for prime time. That said it's still an excellent free option to keep your kids busy while you work!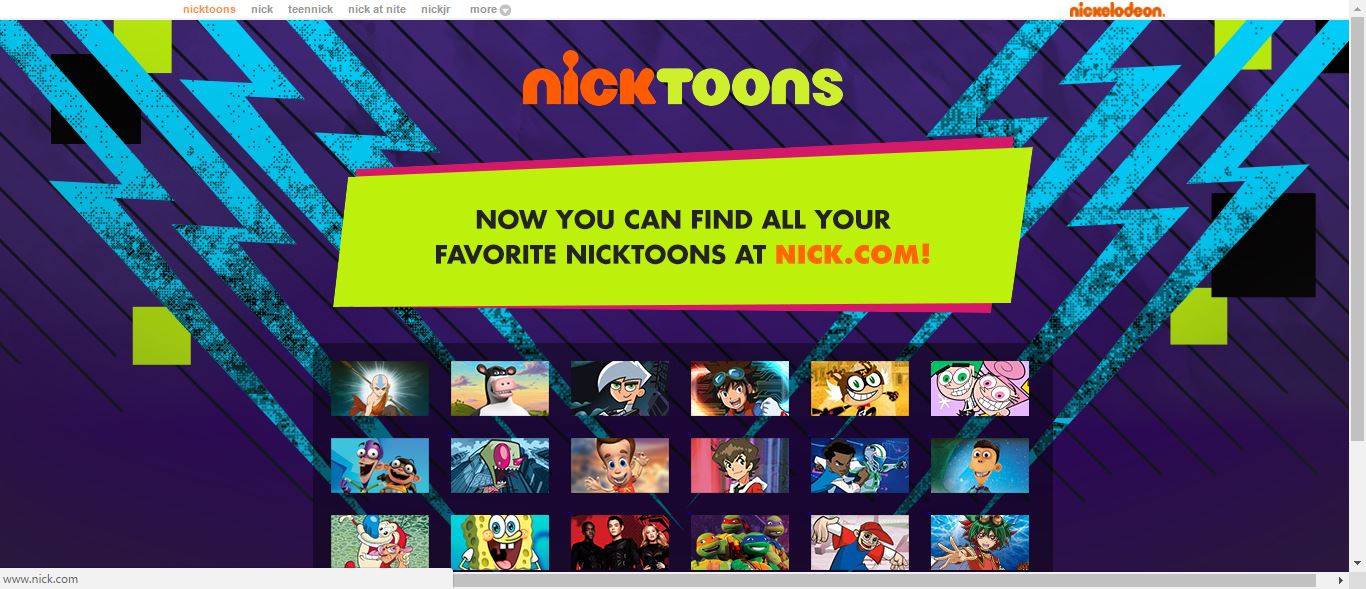 Stream NickToons via the PlayStation Vue
The PlayStation Vue does not require that you have a PlayStation console, to begin with, but all you need is the PlayStation Vue app. The basic subscription is comparatively expensive starting at $40 a month but includes NickToons as part of the package along with forty other channels. Even though it's a dash bit more expensive as compared to Sling TV, some people will prefer it because they like the Sony brand! Also, if you have a PlayStation Console, it can be cool quickly switching from NickToons to your video game in between commercial breaks.
Other Ways of Streaming NickToons Online for Free
NickToons is possibly available for free illegally. However, if you can stream all the shows that the channel has to offer for free at the Network's official website what's the point of breaking the law? Besides breaking the law can get you into trouble even if you are a minor and by trouble, we mean something much more hardcore than juvenile detention.