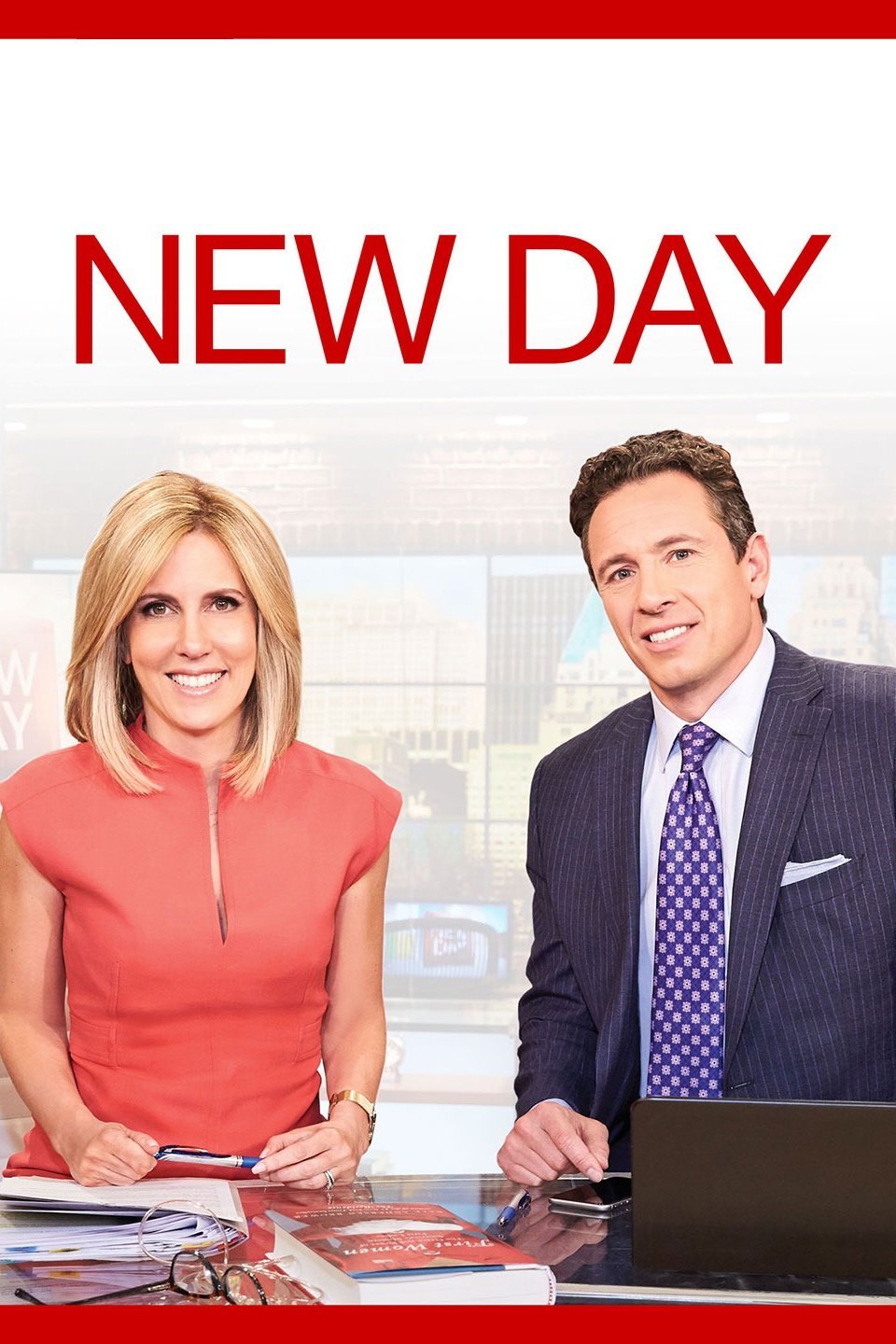 New Day is CNN's weekday morning show anchored by Alisyn Camerota and Chris Cumo. The show debuted back in 2013 as the network's weekend edition named New Day Saturday and New Day Sunday. The first hour is simulcast via CNN International. The show airs at 6 am EST, from the network's Time Warner Center Studios. New Day was meant to replace Starting Point which was previously anchored by Soledad O'Brien. Since CNN has a Democratic lean, the show mainly focuses on the achievements of the Democrats and their respective states while alluding to the Republicans' total failure in the White House.
If you like to start a brand New Day watching CNN, we won't judge! Below is how you can live stream New Day every morning online and sometimes for free!
Watch New Day Online Using the Official CNN Go App or Website
The CNN Go app and the official website are both excellent ways to live stream New Day online but only if you are a subscriber. The app and website both require that you log-in with your cable subscription credentials. At this point, you can use a friend's or family member's credentials perhaps. But if they are not willing to part with their credentials then there are other ways of live streaming New Day online!
Live Stream New Day Online with AT&T TV NOW
AT&T TV NOW is AT&T's version of a cord cutting service. Subscribers to the service can live stream New Day in addition to any other CNN show live. Starting at $35 a month you can live stream close to a hundred channels like ESPN, Fox News, AMC, etc. Also, thanks to AT&T TV NOW's apps for various smart devices like iPhones, and Android devices you can live stream on the go! So, every day is a New Day!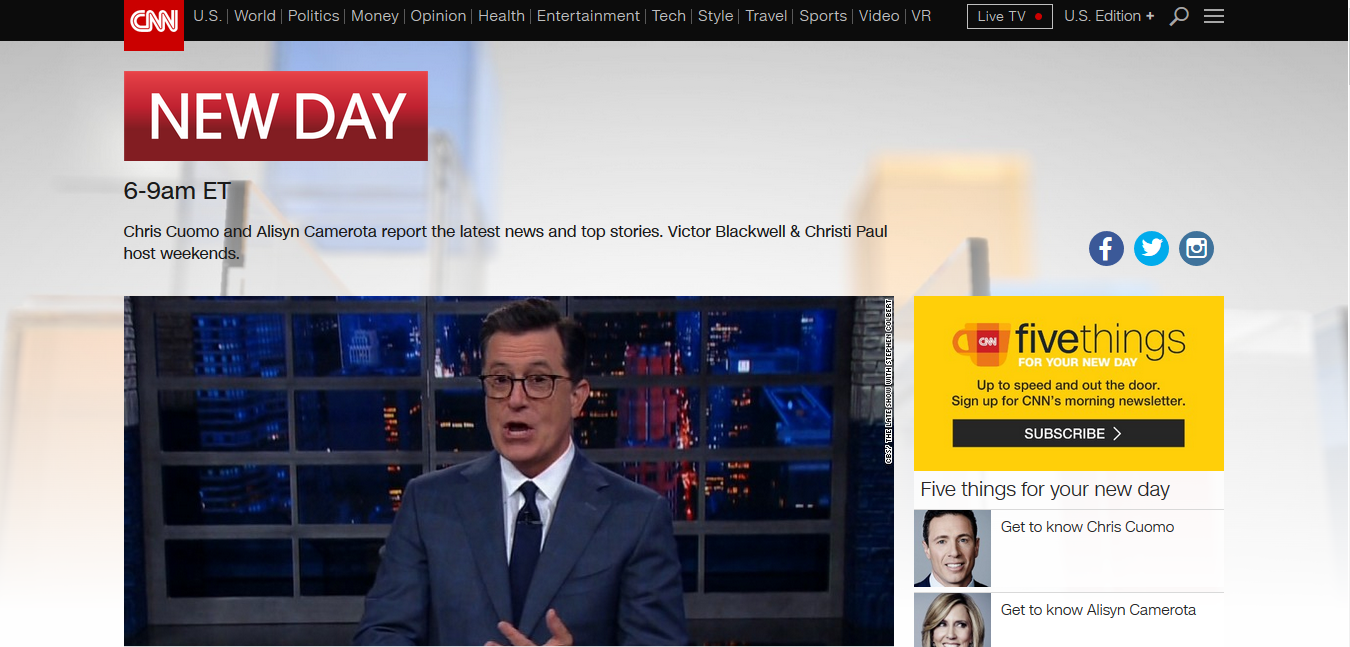 Live Stream New Day Online with Sling TV
Sling TV streams dozens of channels like CNN live. Since CNN is part of the basic package which starts at just $20 a month its perfect for leftist millennials who want to start their day by live streaming 'New Day.' Thanks to an assortment of apps for iOS, Android, Chromecast and Fire devices you can choose a politically correct method of streaming including a good old web browser!
Streaming New Day on Netflix, Hulu, and Amazon
Netflix, Hulu, and Amazon don't have any way for people to catch up on episodes of New Day at any day of the week! The reason is that all three services would rather focus on entertainment.
https://www.youtube.com/watch?v=a8w442IcRtE
Other Methods of Streaming New Day Online for Free
One method of watching New Day for free is to search YouTube. We were able to find episodes from yesterday right up until last week. But it's not live though indeed free! If there is a way to live stream New Day free, then there is a 99% chance of it being illegal. Illegal streaming is not a good idea especially since no self-representing, politically correct Democrat can find Big Bubba charming!