Watch Nathan For You Season Four Premiere Online Free – Here's How to Stream The Rest of the Series Online
|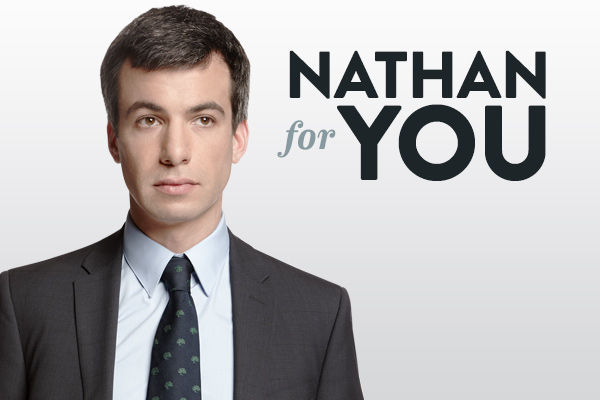 Business savant 'Nathan For You' is one of Comedy Central's best shows, despite its awkward interactions, terrible ideas turned into… interesting execution. If you don't have cable though, you might be missing the newest season's episodes.
But great news, the first episode of Nathan For You can be streamed on the Comedy Central website. Get a full stream of the premiere here.
If you're interested in streaming Nathan For You online throughout the new season, there are a few services that will allow you to keep up with each episode.
Stream Nathan For You online with DIRECTV NOW
DIRECTV NOW offers a full live stream of Comedy Central, meaning you can watch all of your favorite shows from the network including South Park, The Daily Show, and more. Of course this includes 'Nathan For You' streams as well, so you don't have to wait to see what crazy antics Nathan Fielder will be up to next. Get a risk-free seven day trial of DIRECTV NOW here, no cable or contracts required.
Try DIRECTV NOW Free for 7 Days
Watch Nathan For You free without cable with Sling TV
Don't have cable? No worries, Sling TV has you covered. Along with Comedy Central, they also offer dozens of other channels, all for $20 a month. Don't worry though, no cable, no contracts, and of course a free trial. Get a free week of Sling TV here and stream Nathan For You to your hearts' content.
For those less familiar of Nathan For You, it's a comedy series parodying shows like 'The Profit' that offer business advice to ailing businesses. Nathan's advice is often times less than helpful, with several examples that have gone viral, including Dumb Starbucks, and a video of a pig saving a goat from the water. What do these have to do with saving small businesses? Well, we're not sure either. But that's the joy of the show.
You can also get DVDs or streaming versions of the show on Amazon here.