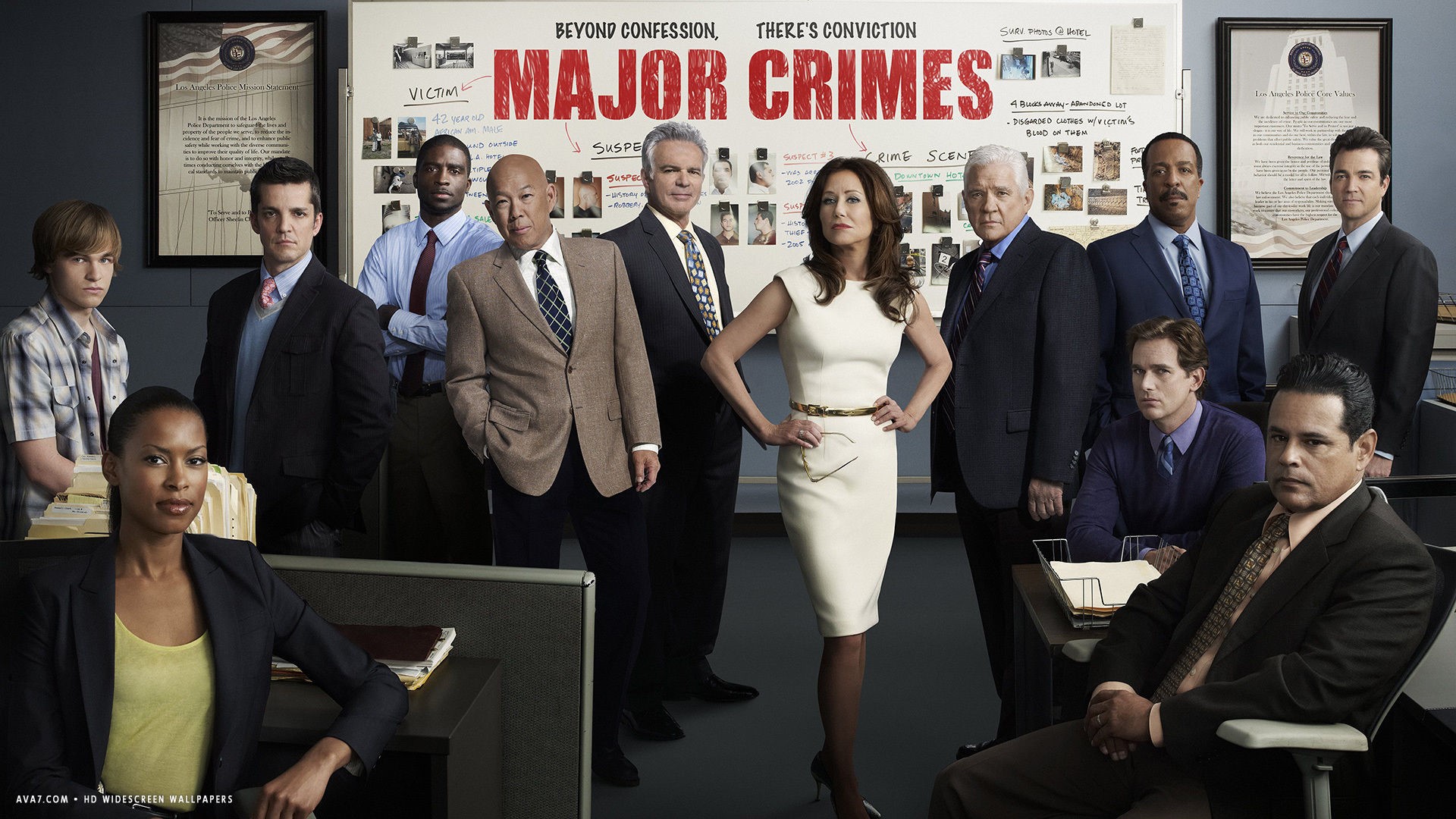 Major Crimes stars Mary McDonnell and is a spin-off of the hit TV series The Closer which premiered on TNT in 2012. So, Major Crimes season 1 picks off from where that finished. The series is about the new Deputy Chief of the Major Crimes Division Sharon Raydor, who is from the Los Angeles Police Department. There is not a lot of blood and gore but each season poses a new challenge for the team and especially for Sharon Raydon.
Metacritic gives Major Crimes 65/100, while Newsday gave it a B+ grade. The Los Angeles Times said it  strikes a good balance between comic and tragedy. So, it's a must-watch for anyone who enjoys investigative drama.
So, how to watch Major Crimes online for free? Well, that's something we'll be diving into below.
Watch Major Crimes via TNT's Official Channels
TNT's official website allows visitors to stream Major Crimes online live as it is broadcast. You can also watch past and present episodes in case you've missed them on television on your way to work via the TNT app. However, you'll need to be a subscriber to the channel via your cable service provider. That said most people subscribe to the channel, and so you shouldn't have any problems getting hold of their credentials to catch up on the latest episodes online.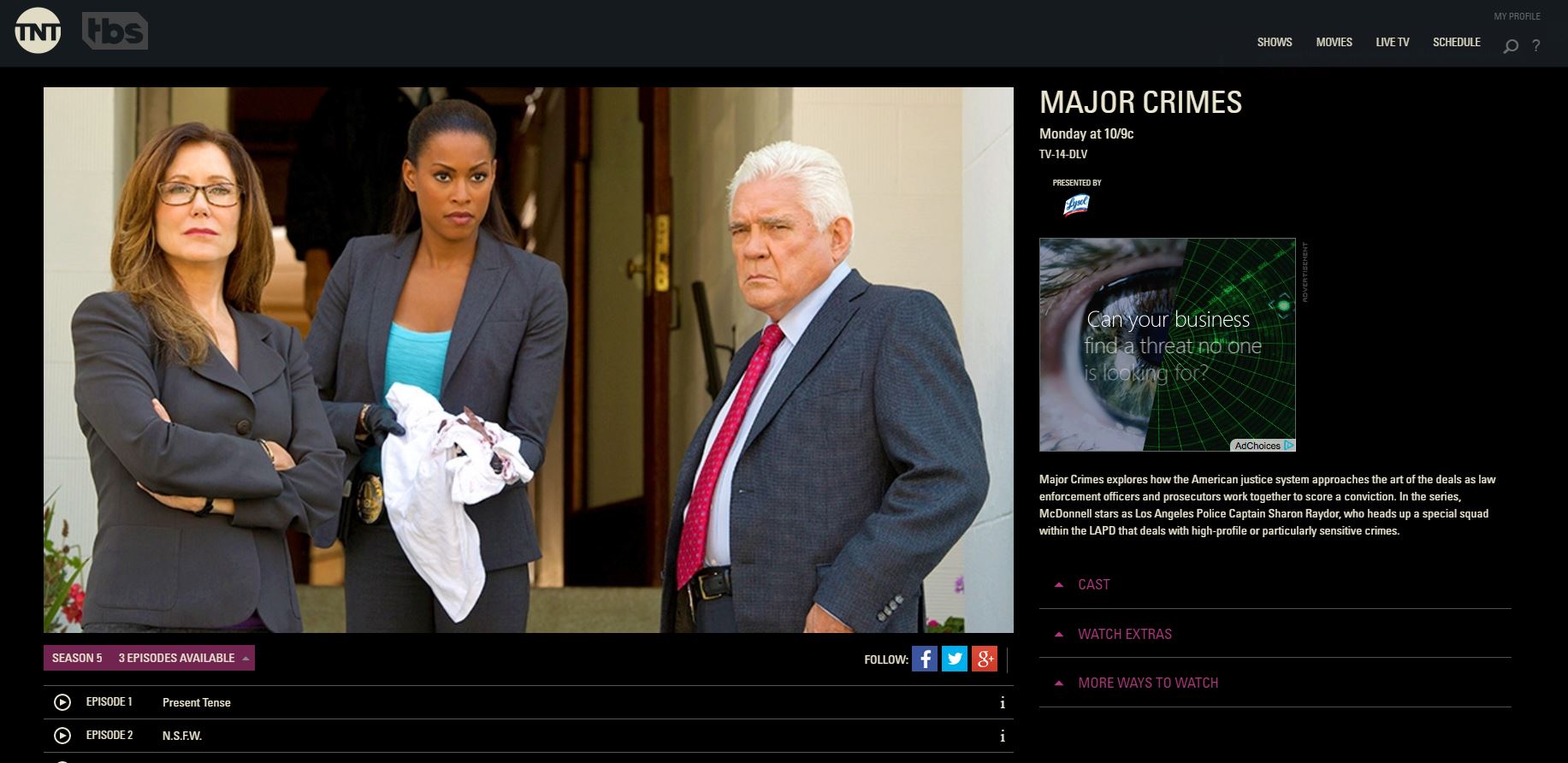 Sling TV has TNT Shows Online Live including Major Crimes
You can watch Major Crimes on Sling TV! Sling TV is one of the best online cable alternatives. When you sign up for $19.99 a month, you get access to TNT streaming live. So, if you tune into the channel from your iOS or Android device at a time when its being aired by TNT, you can't miss it.
Head over there now to check it out and sign up for the free seven day trial.
Amazon Prime has Major Crimes Streaming Too
Amazon Prime seems to have a sweet deal with TNT. You can find all the latest episodes of Major Crimes as well as previous seasons right till season 1 on Prime. While you'll not be watching Major Crimes online live, and it's certainly not free at $2.99 per episode, you can download the episodes or complete season to your mobile device and watch it when you're without an internet connection…the best way to kill some time!
What about Major Crimes on Hulu and Netflix?
We couldn't find Major Crimes on either Netflix or Hulu. It is not surprising because much of what TNT airs is not available at either of these two services. Though there is a chance that you'll see the latest season of Major Crimes on Hulu soon after they managed to sign a sweet deal.
Are there any other ways of watching Major Crimes online free?
No other legal ways that we know of! We'd also advise that you stick with the ones mentioned above to save time, effort and your computer from getting hacked!