WATCH LIVE: NFL Preseason – Seattle Seahawks Vs The Kansas City Chiefs Online Free
|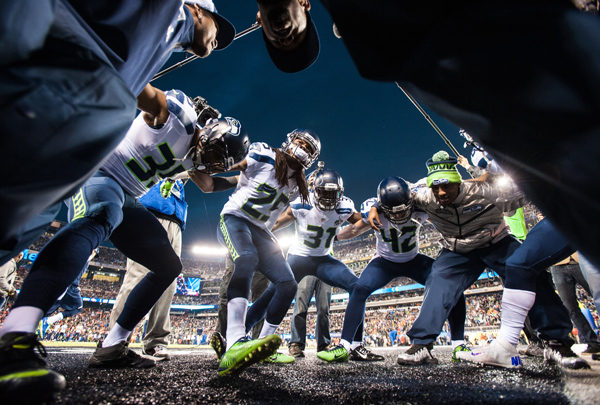 It's been a fun weekend of Football already, no doubt, but after the opening games on Thursday, reality set in a bit, that yes, this is still preseason. Nothing wrong with that, certainly, but it does leave a little bit to be desired throughout the rest of the next few weeks when we really just want to sit around and watch RedZone for six hours straight.
Regardless, this weekend we've got a few great potential match ups, and the Seattle Seahawks playing the Kansas City Chiefs could certainly be one of them. Mostly because we all know Russell Wilson would play all four quarters at full steam if the coaches would let him. Kansas City also looks like a viable contender this year, so we're guessing these two teams will have a lot to prep for during tomorrow's game. It's a chance to flex a little bit of muscle and prepare for what will likely be deep playoff runs for each team.
So where can you watch the Seahawks and Chiefs play without cable? There's a few ways, listed out below:
Stream the game live with Sling TV
Just this past week, The NFL and Sling TV announced that The NFL Network will be on Sling TV, meaning you can get a seven day free trial here and watch the game completely free without cable. We're betting Sling TV will be a huge boost for cord cutters this fall NFL season, as they currently make it possible to stream FOX, ESPN and NBC as well as The NFL Network. Did we also mention that they have a RedZone option as well?
>>Stream today's game free with a 7 day free trial of Sling TV<<
Watch online with an NFL Network login
If you already have cable and don't need a service like Sling, the best option is going to be just using your cable provider's login to get access to the game through the NFL's web interface. It will require you have an account with the NFL Network subscription enabled. Check it out on the NFL's website here.
What about Netflix, Hulu and Amazon
No such luck for Netflix, Hulu, and Amazon subscribers. These services just aren't quite ready to have live sports as an option. However we're betting Hulu is planning a big announcement regarding live streaming here soon, and Amazon is of course always competitive so if others start going after it, no doubt Amazon will want a piece of the action. Netflix, on the other hand, probably isn't in a rush to join the party.
Stream the game on mobile devices
Verizon subscriber? You've got it the best, easy to access right through the NFL All Access app meaning you can stream the Seattle Seahawks / Kansas City Chiefs game on a mobile device, no problem. Sling TV also has a mobile app, so sign up here for trial access and download the app (Apple | Android) to stream this game on your phone.
Avoid illegal streams of games
As tempting as it is, illegal streams are likely to contain viruses, and while many sites promise you can watch the game free without paying anything, it sometimes takes a bit of expertise to get around all the spammy advertising and false offers. Be careful out there.
Who are you rooting for? The Seahawks or the Chiefs?