Watch Live – NFL Preseason, How to Stream Online Without Cable
|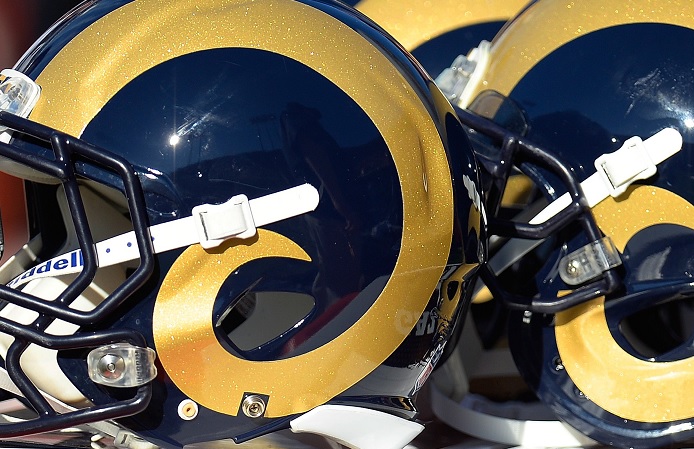 Only a few weeks to go before the regular NFL season kicks into high gear. With each passing game during the preseason, we're reminded that while it's great to have football back on the television, it's even more important to note that we're just a few short weeks away from the real thing.
But in order to get a little taste of the games, a good portion of them actually only air on television via the NFL Network. While that's great for people with cable, there are plenty of people looking to stream the games online without cable, and we've got some helpful pointers below on how you can do that.
For those with cable subscriptions, but just looking to watch the game while away from home or on a laptop, NFL Game Pass is a great way to tune in for today's festivities online as they're allowing those with cable logins to watch NFL preseason games free.
For those without cable, Sling TV is going to be your best bet in this case. They just landed a major agreement with the NFL bringing all NFL RedZone and NFL Network streams to their service. Included with their subscription are not only networks with live sports like ESPN, FOX and NBC, but great television as well like AMC, FX, Comedy Central and more.
If you're more interested in just the highlights, the NFL does a great job releasing them on their very rewarding YouTube channel. With game clips, interviews, funny moments and more, their channel is a must follow.
This weekend the following teams are playing, check out how to watch them all online below:
Stream the New York Giants vs the Buffalo Bills Online, 3 p.m. Aug. 20 on NFL Network
The battle for New York rages (Jets notwithstanding), between the Buffalo Bills and the New York Giants. Both teams are playoff contenders this year, so getting ready for a big push through the preseason will be super important.
Since the game is on the NFL Network, the easiest way to stream today's game online is going to be with a free trial of Sling TV. Sling TV is owned by DISH, but is a completely independent service when it comes to live streaming television. So for about $20 a month, you get access to most channels like AMC, ESPN, and more, along with NFL Network. Check out their seven day free trial here and enjoy watching tons of games online this season with their service.
Watch the Baltimore Ravens vs the Indianapolis Colts Online, 6 p.m. Aug. 20 on NFL Network
The Baltimore Ravens are coming off of a rough injury-riddled season, and the Indianapolis Colts could say roughly the same thing with their "un-Lucky" season last year. But here's the thing about these two teams, either one of them could easily turn things around this year and have a great season as well. They'll both be a blast to watch, that's for sure.
The game this evening is on the NFL Network as well, which means you can stream it online free with a seven day free trial of Sling TV. Sling and the NFL are going to be a great partnership this fall television season, with ESPN, NBC and FOX all available on Sling TV as well for streaming.
Stream the Kansas City Chiefs vs the Los Angeles Rams Online, 9 p.m. Aug. 20 on NFL Network
Who isn't fascinated with the Rams this season, they're featured on Hard Knocks, which you can watch the first episode of free here, and they made the jump to Los Angeles after 20ish years in St. Louis. They also happen to be the leagues spookiest team. The Kansas City Chiefs are a consistent threat at this point, and they've managed to string some solid seasons together over the past few years with Alex Smith and Andy Reid at the helm. Since today's game is on the NFL Network, you can get it live free with a seven day free trial of Sling TV.