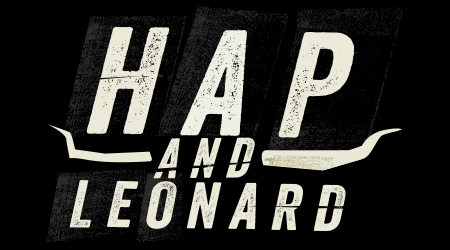 Hap and Leonard is a drama based on the characters created by Joe R. Lansdale and is aired on SundanceTV. The series is written by Jim Mickle and Nick Damici and is about two bumbling private investigators who can't seem to get things right. But they are still better off compared to the bad guys who for all intents and purposes can't seem get their bad guy act together. Both Hap and Leonard are two very different people despite sharing the passion for investigating crazy cases. Interestingly they both work for Hap's girlfriend. Together the duo has a knack for winding up in all kinds of trouble in the town of LaBorde, East Texas.
If you like to watch goofy investigators, nagging girlfriends and bumbling bad guys, then this is a show you shouldn't miss. Below is how you can stream Hap and Leonard online.
Watch Hap and Leonard Online Using the Official SundanceTV App or Website
You can watch all the latest episodes of Hap and Leonard via the channel's "Watch Now" app, plus subscribers can log into the official website to stream via their browser. That said the app only works on iOS and Android devices. The only catch with the app and website is that new episodes are available for a short time after which they are removed. People who are not subscribers to the channel cannot use the app or the website, and for them, we have other options below.
Live Stream Hap and Leonard Online with Sling TV
You can live stream Hap and Leonard with a Sling TV subscription. The service streams live channels via their apps for iOS and Android devices amongst others. Plus, subscribers can also log-in to stream via a web browser. While the price starts at $20 a month and includes channels like AMC, ESPN, etc. it does not include SundanceTV, for that you'll need to buy the 'Hollywood Extra' add-on for $5. Which still works out a lot cheaper compared to regular cable.
Try DIRECTV NOW Free for 7 Days
Streaming Hap and Leonard on Netflix, Hulu, and Amazon
So far both Netflix and Hulu have been deprived of the so-called swamp noir serial. We are not able to find episodes on either service. Though things may change shortly and we will update you when it does.
Amazon Prime has all the episodes of Hap and Leonard which can be downloaded to your computer or mobile device for $2.99 an episode or $14.99 for the first season. Though not exactly cheap it's an option nevertheless.
Live Stream Hap and Leonard Using Nefarious Methods
All wannabe hackers and broke millennials should steer clear of illegal streaming websites because the FBI is monitoring them. So, unless you want to spend the rest of spring break in jail it's best, you spend a few bucks and use the legal streaming methods discussed above.