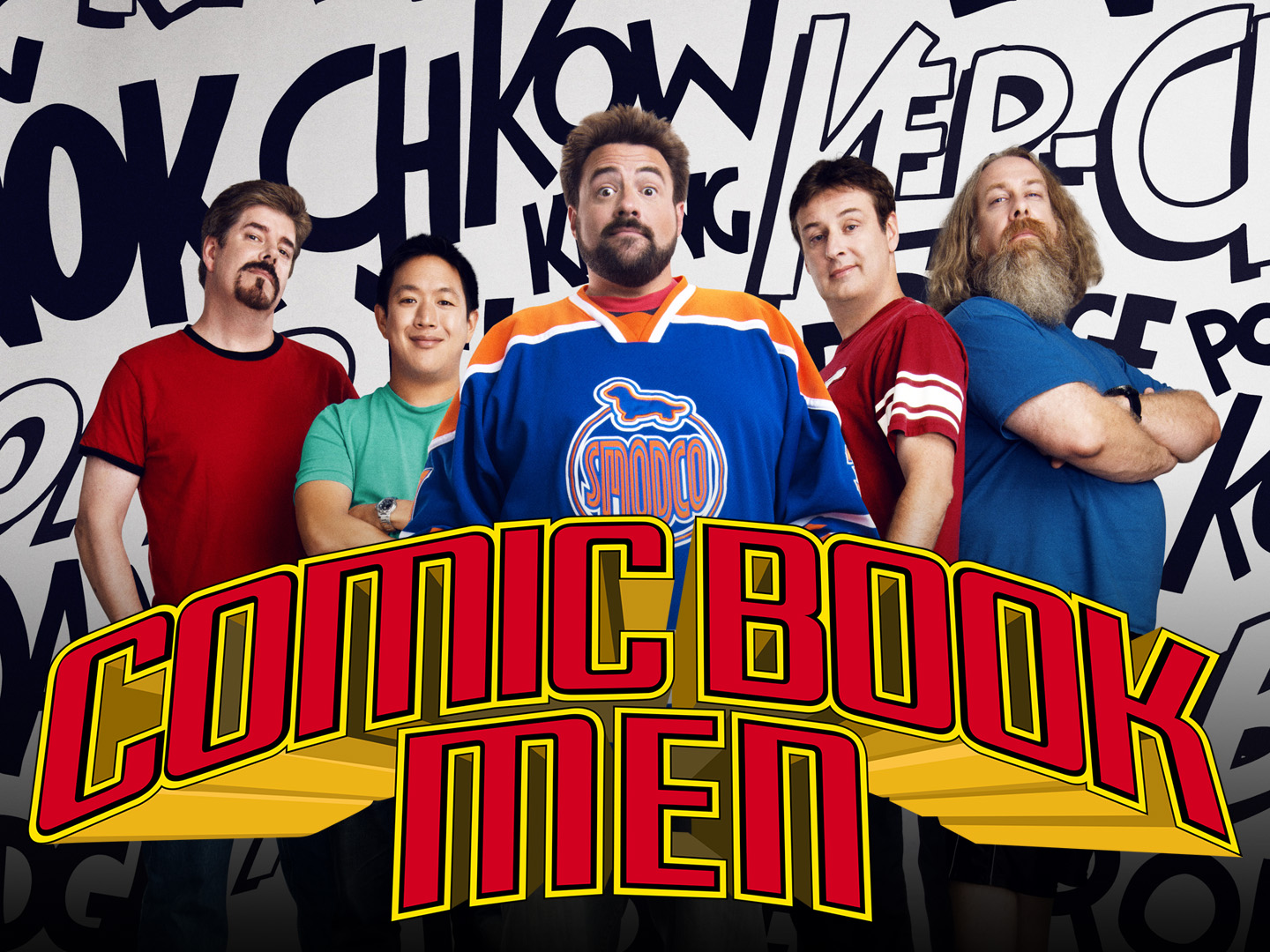 Comic Book Men is a reality television series on AMC which premiered in 2012. The show is about a comic book shop (apparently) called Jay and Silent Bob's Stash owned by a guy named Kevin Smith in Red Bank, NJ. Kevin Smith has a love for telling stories something that's evident from his podcasting venture. The show follows a similar format to Pawn Stars. Originally called Secret Stash, during production but the name was later finalized as Comic Book Men. The first season has six episodes each sixty-minute long. However, subsequent seasons saw the episode time reduced to thirty minutes and the season broken down into sixteen episodes keeping millennials rather short attention span in mind perhaps. Interestingly, AMC announced in 2014 that they were canceling all reality television or unscripted shows except two of the most successful ones i.e. Talking Dead and obviously Comic Book Men.
Geeks love Comic Books, but it goes without saying that we can't spend our lives in front of the television all day. So, below is how to stream comic book men online for free.
Watch Comic Book Men Online Using the Official AMC App and Website
AMC's official mobile app is available for iOS, Roku, Windows and Android devices. The app enables you to stream Comic Book Men free online. Each episode is marked with a countdown timer, so you know when it will be available. However, the app has received some bad rep primarily because it can be hard to use if not downright buggy. That said you'll still need to be a subscriber to the network, after which you have to log in using your credentials to use the app or the official website for that matter.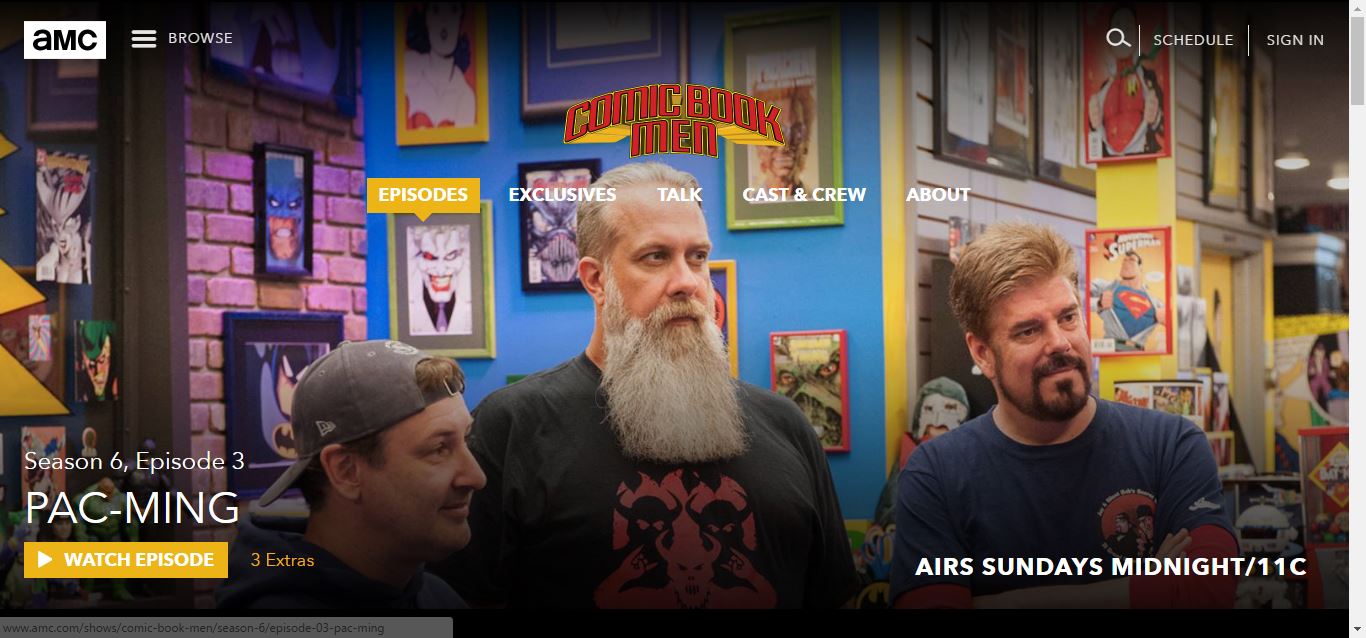 Live Stream Comic Book Men Online with Sling TV
All serious cord cutters should have a Sling TV subscription because it is cheap and you can live stream shows such as Comic Book Men, The Walking Dead, and The Talking Dead, etc. In addition to being able to live stream AMC, you can also live stream other networks that are part of the package like CNN, ESPN 1&2, Disney etc. all part of the basic 'Orange' package along with 25+ channels. Plus thanks to the slick Sling TV app for Android, iOS, Roku and Chromecast devices you can stream Comic Book Men on the go!
>> Sign Up for Sling TV and Watch Comic Book Men Online Live for 7 Days Free <<
Watch Comic Book Men with AT&T TV NOW
So, you love comic books and are a man too! Comic Book Men is a serial you obviously watch a lot of with the hopes of one day being able to buy the first print edition of Batman or Superman maybe. That being said until you have enough money the best way to watch the show is to stream it via AT&T TV NOW. Since, its a lot cheaper than cable starting at $35 a month we bet it will help you save up some money in the long term for that first edition!
Streaming Comic Book Men on Netflix, Hulu, and Amazon
Netflix does not have episodes of Comic Book Men available for streaming. Interestingly, AMC's website implies that Comic Book Men is available. But if you go to the link you're just taken to Netflix's main page, and no amount of searching brings up episodes of the show.
Hulu too like Netflix does not have episodes available for streaming. Hulu has certainly missed out on a big here!
You should find all episodes and seasons available for download on Amazon Prime. However, expect to pay $2.99 an episode or $34.99 for the whole season. If you think this is expensive, then subscribe to Sling TV!
Other Methods of Streaming Comic Book Men Online for Free
Well, there aren't any free and legal ways of streaming Comic Book Men. All free methods we came across are illegal. That being said using illegal methods in the US is a very bad idea! Think jail time…
Last Updated on by Exstreamist