Watch 'All or Nothing' Online – The New NFL Film Series Partnered Exclusively With Amazon Video
|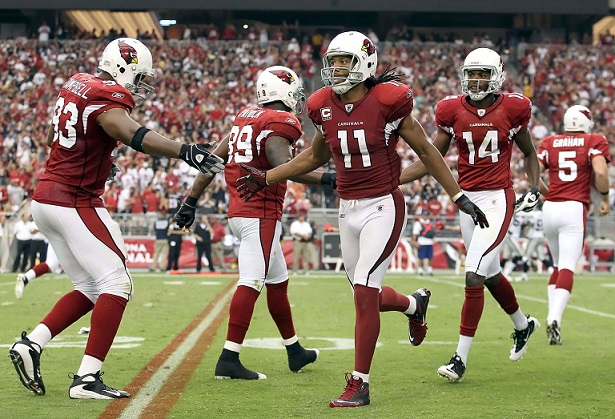 If you're a fan of HBO's 'Hard Knocks' you're not going to want to miss this. 'All or Nothing' a new film from the NFL will follow the entire unscripted 2015 season of the Arizona Cardinals as they won the NFC West and made it to the NFC title game.
More interesting though, is that the NFL will be streaming the new 'All or Nothing' entirely online.
The NFL has just announced an exclusive partnership with Amazon, to stream their new series 'All or Nothing' via the Amazon Video streaming platform.
"This show is going to give customers a front row seat to some of the most exciting, never before seen, football action," said Michael Paull, Vice President, Digital Video, Amazon. "There is a thrilling story behind how these athletes compete on the field, and we are very excited to work with the NFL to deliver amazing programming for our customers."
This is the NFL's first major partnership with Amazon Video, and as the world continues to wonder what streaming service might end up with rights to streaming NFL games, perhaps this hints at a broadening relationship between the two powerhouse brands.
As far as what 'All or Nothing' will be about, in sounds like an intimate firsthand account of an entire NFL season.
"All or Nothing will deliver the ultimate behind-the-scenes look at America's most popular sports and entertainment media property – the NFL's regular season – and we couldn'€™t have asked for a better franchise for our inaugural season than the Arizona Cardinals," said Jordan Levin, Chief Content Officer, NFL Media. "We're thrilled to team up with Amazon on this new series, providing fans even more ways to engage with award-winning NFL programming over a variety of digital channels."
(h/t GeekWire).