'Unbreakable Kimmy Schmidt' Second Season Premiere Date Set – Third Season Announced
|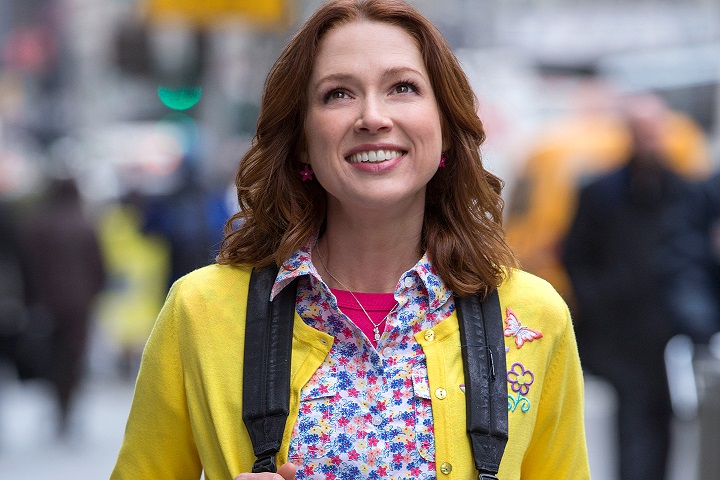 2015's catchiest theme song, and arguably one of the most original comedies, now has a second season premiere date, with 'Unbreakable Kimmy Schimit's' second season premiering on Netflix April 15th.
Unbreakable @KimmySchmidt returns April 15. Just take it ten seconds at a time. https://t.co/5BG5GvA8Bq

— Netflix US (@netflix) January 17, 2016

The series was an instant favorite for Netflix subscribers, as the show got bumped from NBC but Netflix was there to immediately grab the rights to stream it. Tina Fey's '30 Rock' is an absolute smash hit on the service after all.
But that wasn't the only great news announced today, as Netflix also released the news that 'Kimmy Schmidt' would be getting a third season. Congratulations to everyone, because this show has been an absolute winner.
Just announced, #KimmySchmidt picked up for a third round. 🍷🚗🍷🍫

— Kimmy Schmidt (@KimmySchmidt) January 17, 2016
For those who haven't watched the show yet, the 'Kimmy Schmidt' story follows a young woman rescued from an underground bunker where she was being held as a member of a doomsday cult.
Following her release, Schmidt is thrust into New York City where she is faced with countless new adventures that come after having been under a literal rock for several decades. While her story is great, some of the breakout stars that stand along side her in this adventure are just as delightfully lovable and hilarious.
Without spoiling any of the first season for those who haven't seen it yet, it leaves plenty of questions at the end of it making a second season something we're all looking forward to.