Unbreakable Kimmy Schmidt Season Two Now Streaming on Netflix
|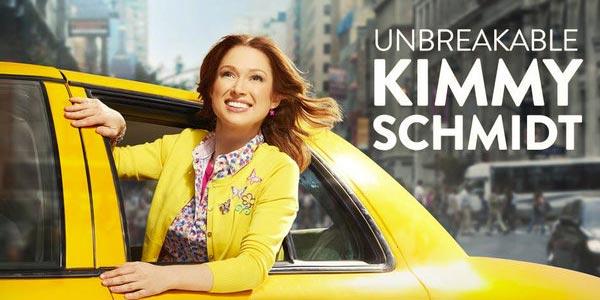 NBC-turned Netflix Original 'Unbreakable Kimmy Schmidt' won hearts and minds with its extremely witty and hilarious first season. Fans of other Tina Fey shows such as '30 Rock' were rewarded with a fantastic new series, featuring some of the best cameos we've seen in a while.
Now we'll find out if the series can hold up for a second season, as 'Unbreakable Kimmy Schmidt' season two released this morning on Netflix, giving subscribers access to the entire second season.
For fans less familiar with the series, the show follows a young woman who escapes a doomsday bunker cult who finds herself living a new and exciting life in New York City. Of course going from living in a puritan hellhole is vastly different from the colorful adventures that The Big Apple offers, meaning there's plenty of hilarious hi-jinx along the way.
The character pool from 'Unbreakable Kimmy Schmidt' makes this show a must watch for any comedy fan, and the first season is also worth a re-watch because there's plenty of one-liners and witty quips that were completely missed the first time around.
The first season is also still streaming instantly on Netflix, so for those of you who haven't yet watched it, we guarantee it won't take longer than a weekend to get caught up.
You can watch the extremely cheery second season trailer here: