TV Shows on Spotify? The Streaming Service is Looking to Expand Video
|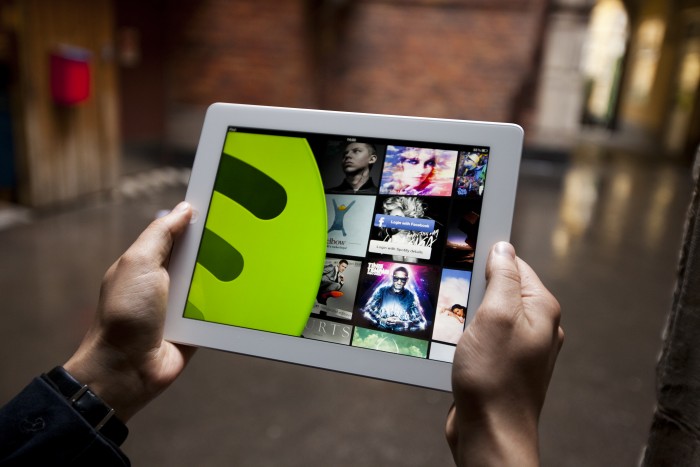 "We have to figure out a second act."
Spotify is working on expanding their current product offering by launching a streaming television network. The service is planning on bringing 12 original TV shows to their library as they continually expand.
The service has taken on massive rounds of funding in an attempt to capture as many subscribers as possible while competitors like YouTube, Apple Music, Tidal and others have started to gain ground.
Bloomberg is reporting that the service's launch into original television programming will be available to all subscribers and free users, and each program will fit a micro-format of being a few minutes to 15 minute episodes.
The shows will be a mix of comedy, drama, animation and more, with a shotgun approach to product in order to take a "find out what works" approach in the early stages of the program. Spotify recently hired some TV entertainment executives to run the program, and have brought in big names Tim Robbins and Russell Simmons to work on exclusive projects.
Spotify's biggest target here appears to be YouTube, a video streaming service that has always been a mainstay in streaming music. Recently, YouTube launched a premium package with streaming original shows and music playlists ad free under the name YouTube Red.
This likely will continue to complicate thing for TV streamers, as the industry continues to fracture into dozens of individual streaming services all with their own unique offerings. While more competition is rarely a bad thing for consumers, it has proven increasingly difficult over the past 12 months for any one streaming service to prove dominant with a centralized hub for content.