'Trailer Park Boys' Season 10 Now Streaming on Netflix
|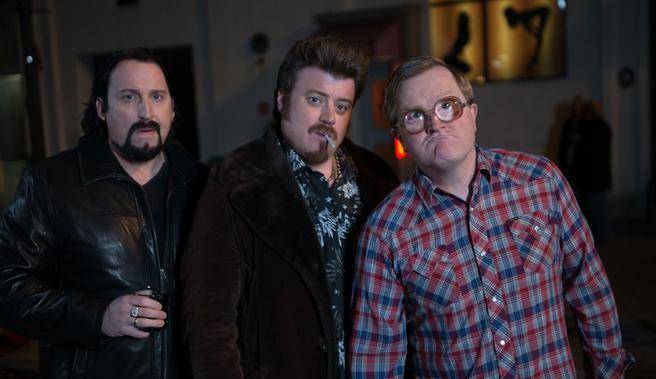 The thing with kids and growings and getting learnings and stuff is that… You can't lie to them. Basically, if you wanna tell the children they can't do something they're gonna want to do it more. When I was young I did all kinds of crazy shit and I turned out wicked. That's because my dad was fuckin' cool, he let me do shit. I was allowed to drive his car around the park, basically took my dirt bike to school, let me grow dope in his shed in grade 7. You know, that's what good parenting is all about. You gotta let them have a bit of freedom.
-Ricky
After what seemed like an eternity, Netflix has finally released the 10th season of 'Trailer Park Boys' as a part of their original catalog.
The streaming service picked up the series as their own as the first several seasons proved quickly to be Netflix fan favorites. You can watch the brief green band trailer for 'Trailer Park Boys' season 10 here:
For those less familiar with the series, 'Trailer Park Boys' is a raunchy Canadian comedy series in the form of a mocumentary. Following the show's stars as they live their drug-filled lives in a trailer park, the show has been a cult classic for nearly 15 years.
You can watch all 10 seasons of 'Trailer Park Boys' on Netflix alongside their countless specials as well.