Too Little, Too Late: Redbox Will Launch Digital Streaming Service
|
Do you need another way to rent the same movies you can already find on Amazon, iTunes, Comcast On Demand and Google Play? Redbox has just the app for you. Their first foray into the digital space was three years ago in a venture with Verizon, which subsequently failed. This time around they're ditching the subscription model that would directly compete with Netflix in favor of a rental model that they're more familiar with.
Here's a screenshot Variety obtained: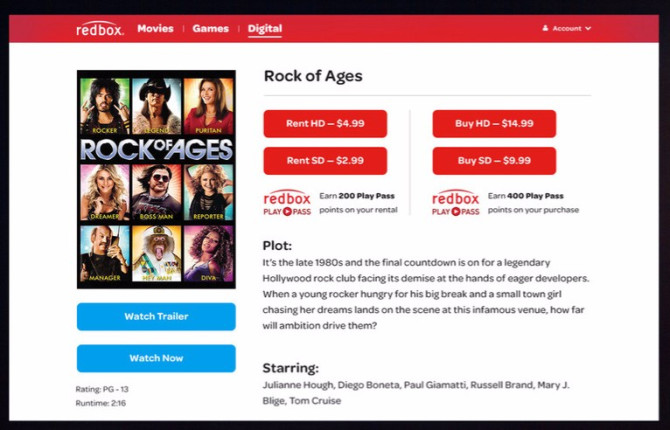 The one twist beyond what nearly  dozen other online streaming rental services currently offer is a points system. So you'll rent Star Wars for a few bucks and earn "400 Play Pass Points", which can be redeemed for free movies later. It even jives with their current physical kiosk system so that you earn points on both. That might appeal to some power users. We're not sure how many rentals you'll need to buy before you get something for free.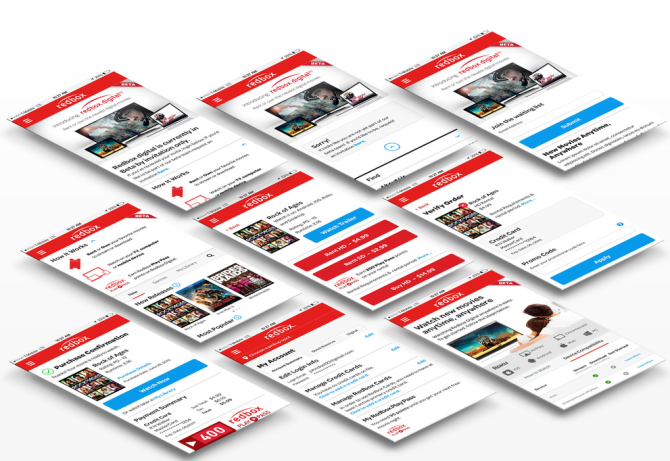 Does Redbox have the digital muscle to keep apps for Roku, Apple TV, Chromecast, Smart TVs and several other devices up to date and running smoothly? I guess we'll find out if and when this service launches. The company has struggled as of late with revenues decreasing 17% last year. This may be their only move left but it probably should have been made in oh, say 2010.
"It's an interesting strategy, Cotton…"