Tina Fey: "Unbreakable Kimmy Schmidt" Second Season Wont Have Swearing or Nudity
|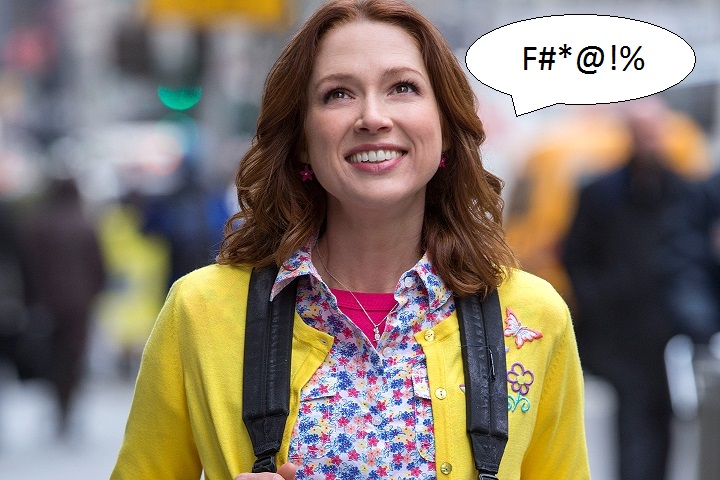 In hilarious news, Tina Fey addressed the possibility of 'Unbreakable Kimmy Schmidt' getting more "R" rated for its second season on Netflix. 
"I don't think you'll see any cursing or nudity."
When Tina Fey originally wrote 'Unbreakable' it was under the network constraints of NBC, where show creators are limited in their use of expletives and nudity. But since Netflix bought the distribution rights for the show, we're certain Netflix told Fey to do whatever she wanted with the second season as other Netflix series certainly don't shy away from content that would cause the FCC to have a heart attack.
During a recent panel with the Television Critics Association Press Tour, Fey discussed the freedom of working on a Netflix original. She addressed that for the most part nothing much would change for the show's return noting that a lot of fans of the show had commented that they enjoyed the overall innocence of the show.
We tend to agree with this overall; it's not like the thing that was missing from the show was a bunch of scantily clad characters with the mouths of sailors. There is a certain appeal to the show's whimsical innocence that we think certainly helped lead to its success.
It all goes without saying too that the first season was a major success on Netflix (one of the most popular Netflix originals to date). With that in mind, why would Fey and company want to risk ruining a great thing? 'Unbreakable Kimmy Schmidt's" writing and acting is so crisp that to make any major changes seems unnecessary. 
Fey also commented on still being open to working another show for network television and that she's not so sold on the idea that Netflix and other SVOD services are overthrowing traditional television quite yet.
We love hearing that Fey is going to keep working with the same formula for 'Schmidt' as it certainly propelled itself up the rankings, both for Netflix shows but also when compared to recent sitcoms across all networks and services.