The New Amazon Video Series Are Here, Along With Some New Season Premiere Dates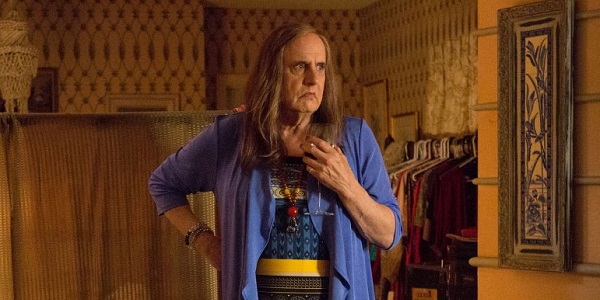 Amazon has announced their fall releases, a mix of new shows and returning, well worth a look below:
>>Sign up here to watch Amazon originals free for 30 days<<
One Mississippi – September 9, 2016
One Mississippi is a traumedy inspired by comedian Tig Notaro's life. We find Tig as she leaves Los Angeles and returns to her hometown in Mississippi upon her mother's untimely death.  What starts as Tig reconciling her mother's affairs, becomes a poignant, hilarious and surprising exploration of family, childhood and life after grief. Watch the pilot here.
Fleabag – September 16, 2016
Fleabag is a hilarious and poignant window into the mind of a dry-witted, sexual, angry, grief-riddled woman, as she hurls herself at modern living in London. Award-winning playwright Phoebe Waller-Bridge writes and stars as Fleabag, an unfiltered woman trying to heal, while rejecting anyone who tries to help her and keeping up her bravado all along. Unfettered, unfiltered, and based on the play that won Fringe First Award at Edinburgh, Fleabag is the thoroughly disarming confessional of a woman so totally detached, she's utterly lost.

Transparent Season 3 – September 23, 2016
In Transparent season three, our nuclear family splinters into disparate journeys on their continued path of self-discovery. After a jarring reality check, Maura, having found romantic partnership with Vicki and acceptance from her family, seeks to become the woman she envisions through gender confirmation surgery. Shelly relishes in her newfound love with Buzzy and finally discovers her voice – she's going to tell her side of the story whether her family likes it or not. Meanwhile, Sarah and Ali embark on two different approaches to connecting to their spirituality. Sarah creates an East Side religious movement, but discovers that her own narcissism gets the best of her. Ali starts to have nitrous induced visions, causing her to question her career path and her relationship with Leslie. And Josh, disengaged from work and love, suffers from a harrowing loss that forces him to reconcile with his past once and for all. All paths converge on a family cruise to Mexico, affirming that though their family history is murky, each Pfefferman is their truest self when they come together. Watch season two here.
Crisis in Six Scenes – September 30, 2016
From Woody Allen, Crisis in Six Scenes is a is a comedy that takes place in the 1960's during turbulent times in the United States and a middle class suburban family is visited by a guest who turns their household completely upside down.
Red Oaks Season 2 – November 11, 2016
Welcome back… to the summer of 1986. When "Top Gun" was #1 at the box office and life was much simpler… For everyone but the clueless members and misfit staffers of Red Oaks Country Club.
For assistant tennis pro David Meyers it's been a year of upheaval. In a freefall following his parents' divorce, forced to drop out of NYU and forego dreams of becoming a filmmaker, his one silver lining has been his budding romance with Skye, the daughter of club president Doug Getty. But when Skye returns home from a year abroad in Paris with more worldly ways and a newfound independence, David finds himself caught in the middle between his strong-willed girlfriend and her equally stubborn father.
Meanwhile David's family and friends are all struggling through their own complicated summer of love. Roguish head pro Nash decides to try his hand at gold-digging, valet-turned-bartender Wheeler continues his quest to win the heart of lifelong crush Misty, and ex-spouses Sam and Judy explore the New Jersey singles scene.
From Wall Street to Parisian boulevards, Manhattan courtrooms to SoHo art galleries, backyard weddings to back nine sexual encounters, Red Oaks is about all the funny places we find ourselves… on the road to finding ourselves. Watch the first season here.
Mozart in the Jungle Season 3 – December 9, 2016
Mozart in the Jungle is a half hour comedic drama based on the critically acclaimed memoir Mozart in the Jungle: Sex, Drugs & Classical Music by Blair Tindall. The series draws back the curtain on the world of music, where artistic dedication and creativity collide with mind games, politicking and survival instincts.
We open the third season of Mozart in the Jungle in the midst of a grand Italian adventure. Rodrigo takes on a brand new artistic challenge: conducting the great opera diva Alessandra in her long-awaited return concert in Venice, Italy. He's swept up in the city, communing with its rich musical history as Alessandra pulls him into a passionate collaboration that quickly becomes operatic in its own right. Hailey travels across Europe with the Andrew Walsh Ensemble, finding it's not everything that she'd hoped—but discovering a passion for conducting along the way. During the months since the lockout, the symphony has been torn apart. Many of the players can't be in the same room as each other and tense negotiations have become personal for Cynthia and Gloria. The musicians are challenged to become individuals again, confronting life without their orchestra family at the center. Watch the second seasonhere.
ONE-HOUR SERIES
Goliath – October 14, 2016
Goliath stars Billy Bob Thornton, William Hurt, Olivia Thirlby and Maria Bello in the ultimate David vs. Goliath battle fought in the 21st century American legal system. The series follows a down-and-out lawyer (Thornton) as he seeks redemption. His one shot depends on getting justice in a legal system where truth has become a commodity, and the scales of justice have never been more heavily weighed toward the rich and powerful.
Good Girls Revolt – October 28, 2016
In 1969, while a cultural revolution with a soundtrack to match swept through the free world, there was still one place that refused to change with the times: newsrooms. Good Girls Revolt follows a group of young female researchers, Jane Hollander (Anna Camp), Patti Robinson (Genevieve Angelson), Cindy Reston (Erin Darke), at "News of the Week," who simply ask to be treated fairly. Their revolutionary request, led by lawyer Eleanor Holmes Norton (Joy Bryant) will spark convulsive changes and upend marriages, careers, sex lives, love lives, and friendships. The pilot is inspired by the landmark sexual discrimination cases chronicled in Lynn Povich's book, The Good Girls Revolt. Watch the pilot here.
The Man in the High Castle Season 2 – December 16, 2016
Based on Philip K. Dick's Hugo Award-winning 1962 alternate history novel, one-hour drama series The Man in the High Castle explores what would have happened if the Allied Powers had lost World War II. While Germany controls much of the East Coast and Japan controls the West Coast, the Rocky Mountains have become a "neutral zone" — and ground zero for a resistance, led by a mysterious figure known only as "the Man in the High Castle." While some citizens struggle against the fear, oppression and inequality, others accept their lives, as compromised and unfulfilling as they might be. But after a series of enigmatic films surface depicting a world vastly different from their own, some begin to question the very nature of their reality…