'The Handmaid's Tale' is Lining up to be Hulu's Best Original Yet
|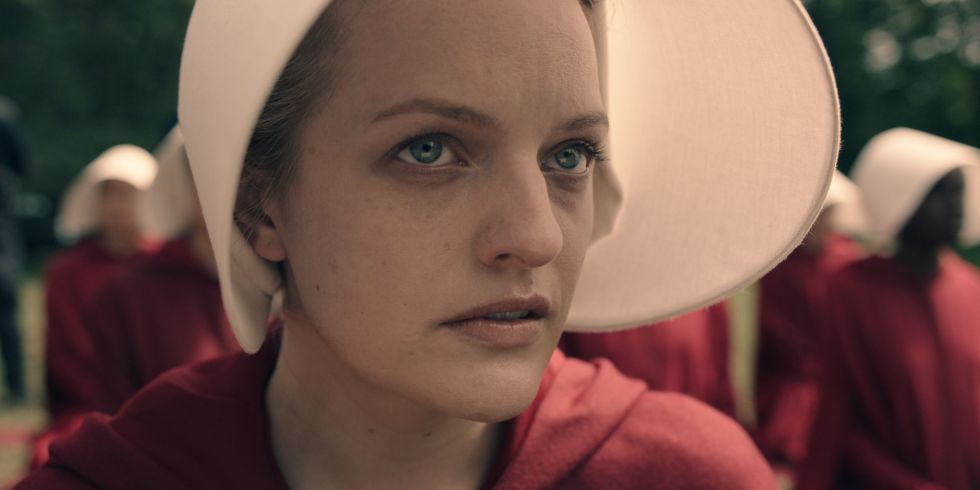 While the similarities to the recent political climate are obvious, the novel that Hulu's 'The Handmaid's Tale' is written from is decades old. Which of course begs the question, did Margaret Atwood see this coming? The book has seen a major resurgence as of late, with libraries and book stores struggling to keep it on their shelves.
The story focuses on a group of fertile women held captive to birth babies for political leadership. Because of widespread infertility due to a decaying environment, these women are prisoners to their wealthy captors.
Starring Elizabeth Moss in her biggest role since Mad Men, her character Offred is enslaved by the head of the totalitarian government of Gilead.
The series is already picking up some great reviews, and we're not surprised. The cinematography, the story, and the performances thus far in the series are fantastic. It doesn't take long in the first episode for viewers to get hooked on what is turning out to be one of Hulu's best originals yet.
It almost seems like a requirement these days as a streaming service to be pouring money into original shows. Netflix, Amazon, and Hulu are all growing their original show libraries, but Netflix and Amazon have definitely been leading the way. But with 'The Handmaid's Tale' it seems clear that Hulu is still interested in competing, with their biggest release since 'The Path' last year.
The first three episodes are streaming on Hulu now, with individual episodes airing through the remainder of the first season on a weekly basis.
You can watch the trailer for the first season below:
Have you started watching 'The Handmaid's Tale?" What do you think? Let us know in the comments below.